Canes steal top recruit from SEC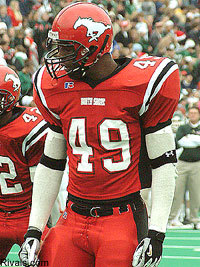 Farr, ranked as the No. 3 tight end in the country and the No. 52 player overall, took official visits to LSU, Oklahoma and Nebraska in addition to his trip to Miami on Dec. 17. He committed to LSU in November, but still wanted to take at least one more tip. Now that he's committed to Miami, will he take his final official visit?
"I still might visit Southern Cal, but I'm not sure," he said. "Miami is a program that really uses the tight end quite a bit, more than LSU, so the thought was in my mind a bit after my visit. But I'm still keeping an open mind. LSU isn't completely out, but I don't want to start over with a whole new staff and coach Saban was a big reason for my commitment, so I'd say I'm pretty solid to Miami right now."
"We spoke about it," said Farr. "They told me I'm the only tight end the're taking and that they weren't going to recruit Martellus anymore."
Bennett had been an early verbal commitment to Miami but has since de-committed and is considering Texas amongst others.
"It was important for me to know that Miami was bringing in only one tight end," Farr said. "They throw the ball to the tight end a lot and I want to be that guy when my turn comes around."
Farr, despite his athletic ability, was used mostly as a blocker this year with only four catches for 160 yards.