Rivals100 DB Corione Harris' sticks with Kansas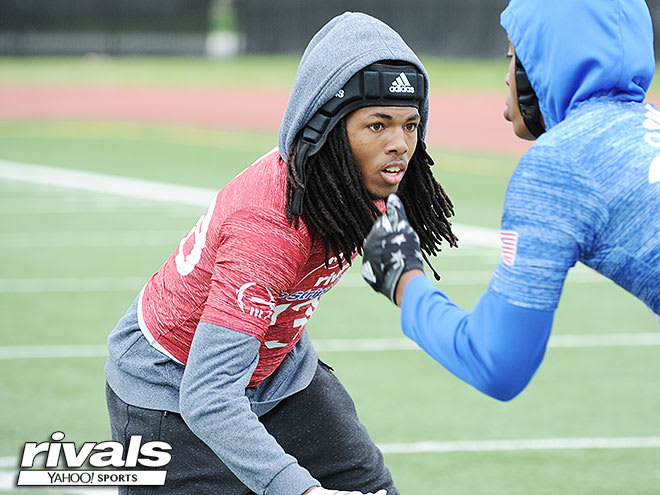 Rivals100 New Orleans (La.) Landry-Walker defensive back Corione Harris shocked many when he stuck with his longtime commitment to Kansas on Wednesday morning. Harris announced his intentions to stick with the Jayhawks right before his close friend and high school teammate and one-time Kansas commit Devonta Jason announced that he was heading to Mississippi State. The duo were thought to be a package deal, having both been committed to LSU and Kansas at the same time. Ultimately the pair broke up and landing Harris goes down as one of the most significant signees in the history of the Kansas football program.

WHY IT'S BIG FOR KANSAS
Harris is a versatile athlete who has played quarterback, wide receiver and defensive back for his high school team but he projects as a shutdown corner at the next level. His size and physicality are his best attributes and he has a competitive spirit that is contagious among his teammates. Landing Harris marks a major recruiting victory and puts other programs on notice that the Jayhawks are going to be a presence in New Orleans going forward. The fact that Kansas stayed on Harris and was able to hold onto him despite pushes from other programs and the team's struggles on the field this season shows just how strong the bond between Harris and the Jayhawks coaches really was.
WHAT'S NEXT FOR THE PROGRAMS THAT MISSED OUT
Mississippi State seemed destined to land Harris but perhaps the fallout from Dan Mullen leaving Starkville to take the Florida job was too much to overcome. Harris has the size and skills of an SEC corner and prospects like him aren't easily replaced. The blow of losing Harris is softened by landing Jason, but obviously Bulldogs fans would have loved to have both of the Landry-Walker stars.