Breaking: 2019 DB Dequanteous Watts inks with Texas Tech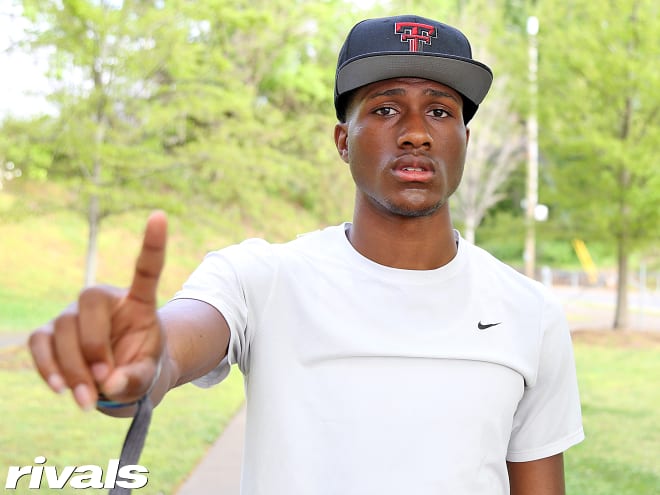 It all started around this time a year ago for Dequanteous Watts, who at that time, had only played football for two years. The long, rangy athlete out of Atlanta Maynard Jackson was pulling in offers from Ball State, Eastern Kentucky, Gardner-Webb and Temple to name a few.
Then, as the coaches hit the road for spring evaluations, he added offers from Ole Miss, Pittsburgh, Virginia and many more Power 5 schools. Things really took off from there for Watts.
He ended up committed to UCF in September before backing off that pledge two months later. After deciding not to sign on Signing Day in February, Watts committed to Colorado State February 19.
Watts continued to work on his academics, and once he took care of that, new and old schools picked things up with him over the last month to month and a half. He recently decommitted from UCF and took an official visit to Texas Tech. It was in Lubbock when he knew where he wanted to be in the coming years.
"I have put a lot of work in to get here and it feels great to say I am going to Texas Tech," said Watts. "I got my grades up, I got my test score to where it needs to be and to know I could go to almost any school, it was a great feeling.
"I picked Texas Tech and South Carolina finished No. 2 for me. Louisville was next.
"There is a lot to like about Texas Tech, but the chance to get on the field, play and do something as a freshman was big. I can myself going there, gaining a few pounds and getting on the field as a freshman.
"It is a cool small town out there in Lubbock. It is a cool vibe. It is a good place to be. There is no trouble out there, so if you get in trouble, it is because you went looking for it. It is the right place for me.
"Where I come from, I just worked hard. I used to get up very early in the morning, go work in the field an hour to hour and a half every day to get to this point. I have only played football for three years, so a lot has happened the last couple of years. I have worked very hard to get where I am, so today feels very good for me.
"The best part of the recruiting process for me was getting the Power 5 offers, but the more I got, the most stressed I was, so that was the worst part too. Since I made my decision on my visit to Texas Tech, I have slept much easier. I am more relaxed and now that it is all over with, I am excited about the move to Lubbock in June."