Biggest gets in 2015: Midwest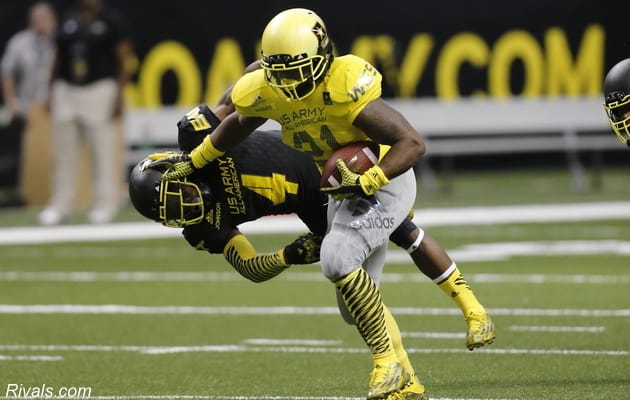 3
C
Warren (Ohio) Harding
Daniels ranked as the No. 4 center prospect in the 2015 class. At 6-foot-4 and 275 pounds, he could also play either guard position if needed, but coming in with the experience of snapping the football is definitely an advantage. Daniels has that high football IQ you look for out of your at the center position and he is also extremely talented. Whether he becomes one of those rare freshman to play on the offensive line remains to be seen, but the potential to do so is there.
4
OL
Jacksonville, Ill.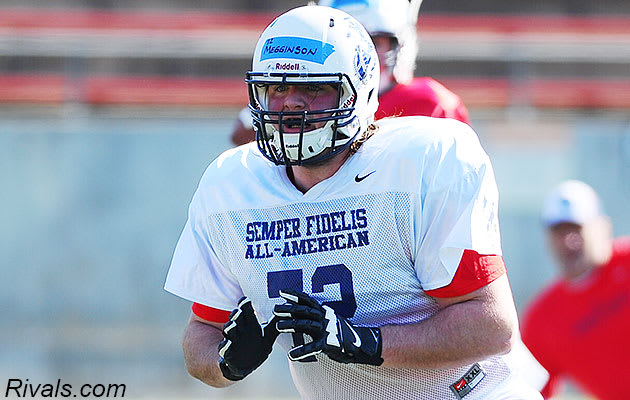 Beckman was kept on for at least one more year at Illinois, and was able to finish strong on the recruiting trail, signing the Big Ten's No. 6 ranked class. The base of in-state talent that was built before the season began, though, was key to the overall strength of the class and Megginson was the key piece there. As he showed in the Semper Fi Bowl in January, the 6-foot-5, 289-pound Megginson is an athletic tackle prospect who could fill that all-important left tackle role on future Illinois offensive lines.
5
ATH
Saginaw (Mich.) Heritage
Cole made his decision to stick with Michigan before Harbaugh's hiring on Dec. 28 because he was an early enrollee. The 6-foot-2, 190-pound athlete prospect could end up as a wide receiver or defensive back. The talent is there, but he does need to get into a college weight program and settle into a position before he is ready to contribute at the Big Ten level. Having an extra semester to do that may allow him to make an immediate impact next fall for the Wolverines.
Josh Helmholdt
Midwest Recruiting Analyst