Big Ten Spotlight: Winners and losers from the 2019 cycle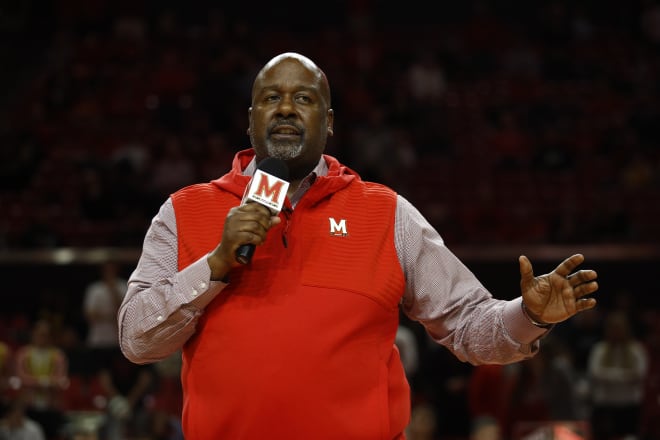 WINNERS
INDIANA, PURDUE AND WISCONSIN
Overall, 2019 was not a strong recruiting class for the Big Ten (that will be covered below), but a few conference programs did finish with their best recruiting classes in some time. Actually, in the case of Wisconsin, 2019 was the Badgers' highest all-time finish in the Rivals team recruiting rankings. Headlined by Rivals100 prosepcts Graham Mertz and Logan Brown, Wisconsin's 2019 class finished 27th nationally despite having just 19 total signees. Just one more 5.5. three-star would have given Wisconsin a top-25 class.
Purdue just edged out Wisconsin for fifth place in the conference standings. The return of Jeff Brohm after turning down his alma mater no doubt sparked some finishing momentum that gave the Boilermakers their best class since 2004 and included the top two ranked in-state prospects. Indiana cleaned out the next four highest-ranked in-state prospects, three of which are four-stars, as the Hoosiers also finished with the highest-ranked class in program history.


MIKE LOCKSLEY
Mike Locksley was dealt a tough hand to recruit with when he took over as Maryland's head coach on Dec. 4. The Terrapin's recruiting efforts had essentially been tabled for the previous four months while the school worked through how it was going to handle previous head coach D.J. Durkin. The Early Signing Period came while Locksley had only been on the job 15 days, and it's not surprising the Terrapins were able to lock up just six prospects in that period.
After coaching Alabama in the title game, though, Locksley put 100 percent of his efforts into Maryland and the recruiting results were impressive. The Terrapins signed 11 more prospects in the Late Signing Period, including four-star quarterback Lance Legendre out of New Orleans whom Locksley did not start recruiting until mid-January. Combined with the six prospects signed in the Early Signing Period, Maryland was able to climb out of the Big Ten team recruiting rankings basement and pull together a very respectable 17-man class that may not be finished yet.
DAWAND JONES
With nearly 70 percent of the Rivals250 having committed prior to their final year of high school, the days when prospects would emerge on FBS recruiting radars after breakout senior seasons seem to be over. However, a few rare occurrences still do pop up from time to time. That happened in this 2019 class when Ohio State signed Indianapolis offensive tackle Dawand Jones in the Late Signing Period.
Jones entered his senior season without any Power Five interest. He had an offer from Ball State and a couple of FCS offers, but basketball appeared to provide more collegiate opportunities, and so he took two official visits for basketball over the summer. That would turn out to be an issue when, four days after the conclusion of his senior football season, Jones landed his first Power Five offer. Then he landed more. In total, Jones would secure 14 Power Five offers in total before signing with the Buckeyes.

LOSERS
BIG TEN'S ABILITY TO COMPETE
For the second-straight season, the Big Ten failed to put a team in the College Football Playoff. In the current world of Power Five football haves and have-nots, and the Big Ten is increasingly in the "have-not" camp. It is a bad time to have a down year in recruiting, but it is hard to deem the 2019 class anything other than an off-session for the Big Ten.
Following three-straight classes in which the Big Ten placed two teams in the top five of the national recruiting rankings, the conference barely placed one team in the top 10. Michigan's league-leading class finished in the 10th spot, and only four conference schools placed in the top 25. While schools mid-pack like Purdue, Indiana and Wisconsin did have strong, individual sessions, the Big Ten needs to be bringing more of the top prospects in a class into its conference if it wants to compete with the likes of the SEC on a year-in, year-out basis.
LOVIE SMITH
Illinois head coach Lovie Smith received an extension to his contract in November, but that did not jump start momentum on the recruiting trail that the Fighting Illini badly needed. Smith and his staff signed just 13 prospects in what is the Big Ten's lowest-ranked class, and only three came on-board in the aftermath of Smith's extension.
What must be frustrating for Illinois fans is that Smith has shown the ability to recruit elite prospects in small samples. He grabbed the top prospect out of St. Louis in Rivals100 athlete Isaiah Williams, and also pulled Rivals250 athlete Marquez Beason out of Texas in 2019. There were also some big additions in the transfer market, but those wins are too few and far between. The path Smith's classes are trending is in a negative direction. His first class ranked 10th in the Big Ten, last year's ranked 12th and now, in 2019, Illinois signs the Big Ten's 14th ranked class.

EARLY SIGNERS
Post-Signing Day coaching moves are a tradition as old as Signing Day itself, but the addition of an Early Signing Period has made the practice much more prevalent. While the Big Ten was not impacted with head coach changes after the Early Signing Period, as happened at places such as Houston, Miami and West Virginia, hundreds of prospects saw coordinators and position coaches leave the program they had just signed with.
At Michigan, early signers watched two of the Wolverines' best recruiters in Al Washington and Greg Mattison leave for their arch rival, Ohio State. Indiana offensive coordinator Mike DeBord went to the Alliance of American Football nine days after the Early Signing Period ended, Minnesota defensive line coach Marcus West left for Charlotte on Jan. 8 and Illinois running backs coach Thad Ward left to join Rod Carey's staff at Temple. The post-Late Signing Period migration still happens too. Offensive line coach Luke Butkus left Illinois on Feb. 7, the day after National Signing Day, to join the Green Bay Packers. The reality of today's recruiting game is that the coach who recruited you yesterday, may not be there tomorrow.