Big Ten Spotlight: Can't-miss 2019 prospect for each school
In the Big Ten Conference, some schools are off to fast starts recruiting the 2019 class, while others have yet to get the commitment ball moving. We take a look around the conference to see who is the must-get prospect for each program in this cycle.
MORE BIG TEN: Commit Fit
ILLINOIS
Lovie Smith proved his commitment to recruiting St. Louis by first recruiting one of the city's best up-and-coming high school coaches to join his staff. Former St. Louis Trinity Catholic head coach Cory Patterson is now the Illini's tight ends coach. His old program is still loaded with top talent in the 2019 class and the headliner is Williams, an explosive athlete prospect who plays quarterback in high school. In college, Williams could be a receiver or defensive back and return kicks, but Smith wants to make sure he does it in Orange and Blue.


INDIANA
Former Indianapolis-area high school coach Tom Allen only landed two from the city in 2018, while watching a lot of top in-state talent go to Big Ten rivals such as Iowa, Michigan and Purdue. Landing a prospect the caliber of James, who is a Rivals250 member and top 10 at his position nationally, would be a huge statement. He has made several visits to Bloomington already and expressed an interest in staying in-state. Combined with the recent success of backs Morgan Ellison and Devine Redding, this is a recruitment Indiana should be a player in.


IOWA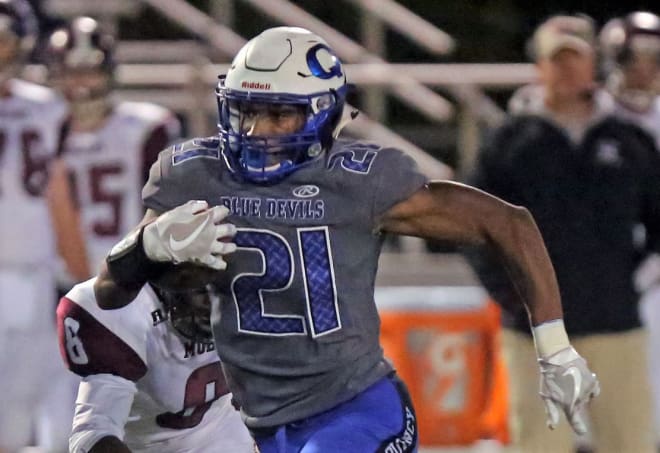 This was a tough call between Brock and in-state quarterback Max Duggan, but the Hawkeyes signed a four-star quarterback in the 2018 class and running back is a position in which they have had trouble consistently re-stocking the cupboard. The last few years have seen more consistent running back production, but adding a player of Brock's talent and style would go a long way toward ensuring position stability for the next several years and the Hawkeyes are definitely strong in his recruitment.


MARYLAND
There are few schools that have been as important to Maryland recruiting than DeMatha in recent years. The Terrapins have signed at least two four-stars out of the Washington D.C.-area school in each of the last three classes. Is it a coincidence that DeMatha has exactly two four-stars in this 2019 class? Cross is a big safety whose recruitment has already gone national, but the home-state Terrapins know how to recruit the local program and have plenty of faces familiar to Cross on their current roster.

MICHIGAN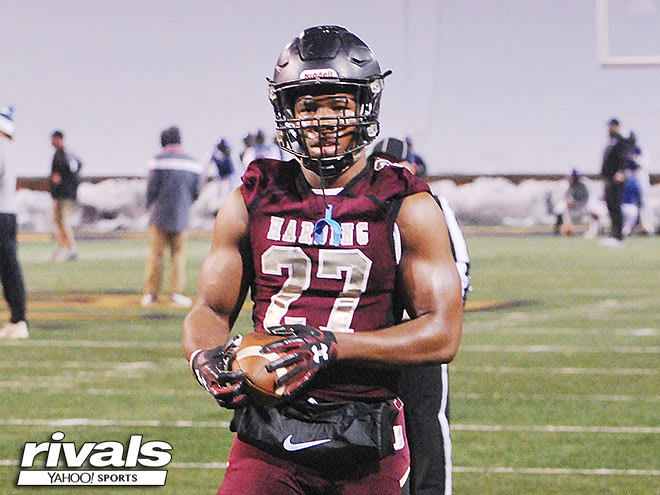 Michigan signed the No. 1 overall player in the 2016 class with Rashan Gary, and the Wolverines have a shot to strike with the top guy again in 2019. An athlete prospect who has potential on either side of the football at the next level, Crouch has been pitched as a two-way player by the Wolverines' coaching staff. There is some precedent with Jabrill Peppers having gone both ways recently, so it may be a unique angle that Michigan can parlay into another No. 1 signing.


MICHIGAN STATE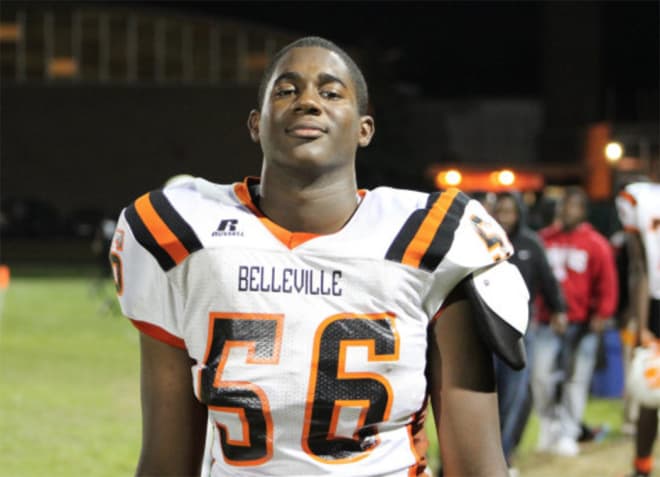 The offensive tackle position is deep in the Midwest for 2019, and Michigan State already has a four-star committed at the position in Spencer Brown. Dobbs' importance, however, is about more than just position need. A teammate of four-star Michigan State athlete commit Julian Barnett and former teammate of four-star quarterback commit Dwan Mathis, the Spartans have a lot going for them here and they got an early start on recruiting him, but there is also a lot of big-time competition.


MINNESOTA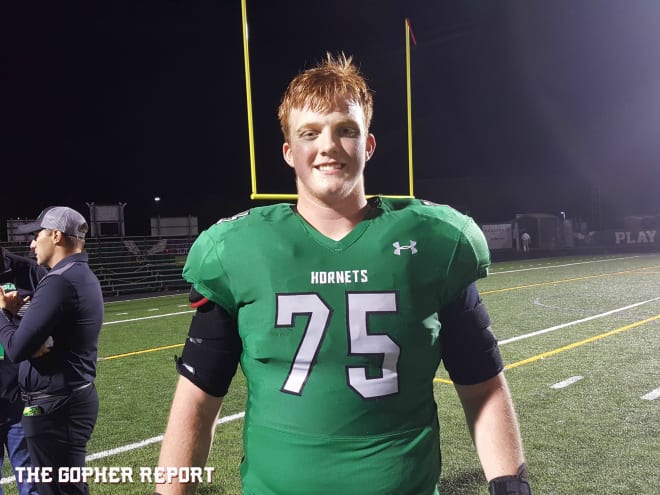 There really was not that "must-have" guy in-state for either of P.J. Fleck's first two classes at Minnesota, but that guy definitely does exist in the 2019 class. Rivals100 offensive tackle Quinn Carroll has options from across the country, but Fleck and Co., are tasked with keeping him in-state. Big Ten West programs Nebraska and Wisconsin have been very successful at keeping that nationally-recruited prospect at home when they come along. It would mean a lot for Fleck to show that capability as well.


NEBRASKA
Scott Frost understandably went back to the fertile Southeast recruiting grounds that he and his staff had thoroughly researched to fill out the bulk of his first class at Nebraska, but going forward the Cornhuskers need to establish a base to recruit from in that all-important 500-mile radius from Lincoln. Duggan falls into that circle and he is also a four-star talent at the most important position on the field. The mutual interest is strong with Duggan expecting to decide in the next couple months.


NORTHWESTERN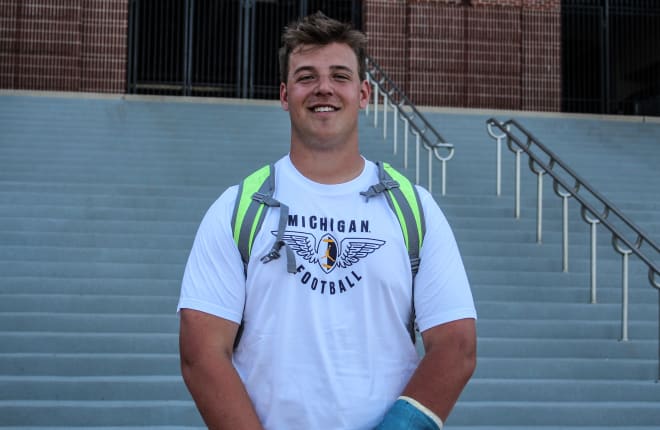 Not only is Keegan the No. 1 prospect in the Chicagoland area, but he also plays a position of need for the Wildcats in this 2019 class. Half of Northwestern's offensive line's two-deep from this past season will be gone by the start of the 2019 season, and re-stocking the cupboard in this cycle is key. But, Northwestern also proudly boasts being Chicago's Big Ten team, and needs to be able to attract the top prospects in the city year in and year out.

OHIO STATE
In the 2018 class Ohio State's must-get was another five-star in-state prospect who surprised and went to the ACC on the December Signing Day. While the similarities are many, this is a completely different recruitment and every team fighting against the hometown Buckeyes knows they are fighting an uphill battle. Urban Meyer is tough to beat for home-state prospects he wants, and although Dabo Swinney got the better of him with Jackson Carman in 2018, a repeat is unlikely.


PENN STATE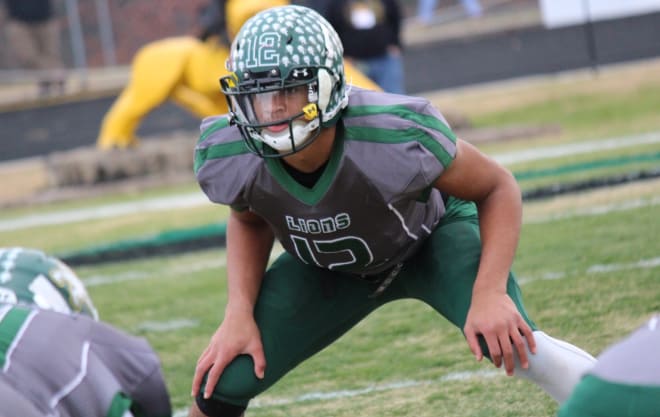 The biggest addition in Penn State's class of 2018 was five-star Micah Parsons, a prospect who has a lot of similarities to Smith. Both are freakishly athletic for their positions, which could be either defensive end or linebacker in college. But, just because the Nittany Lions signed a prospect like that in 2018, does not mean the need for Smith has diminished in 2019. Especially in what is expected to be a smaller-than-normal class for Penn State, position versatility for a player of Smith's caliber is of great value.


PURDUE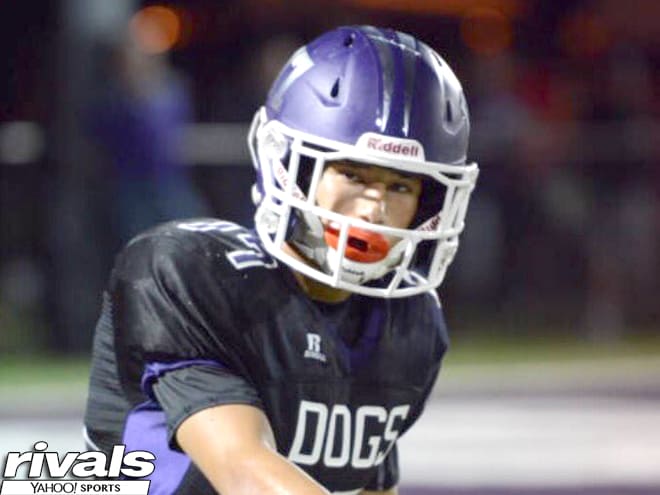 The wide receiver pool in-state for Purdue is deep in 2019, and it has offered each of the top four at the position. Jeff Brohm has rejuvenated Purdue's recruiting efforts in the state, but the competition is picking up as the talent in Indiana is getting tougher. Landing at least one of these wide receivers will be important to add to a class that already has a pair of in-state prospects committed, and it is off to a great start with Kirtz, who has visited multiple times in the last year.


RUTGERS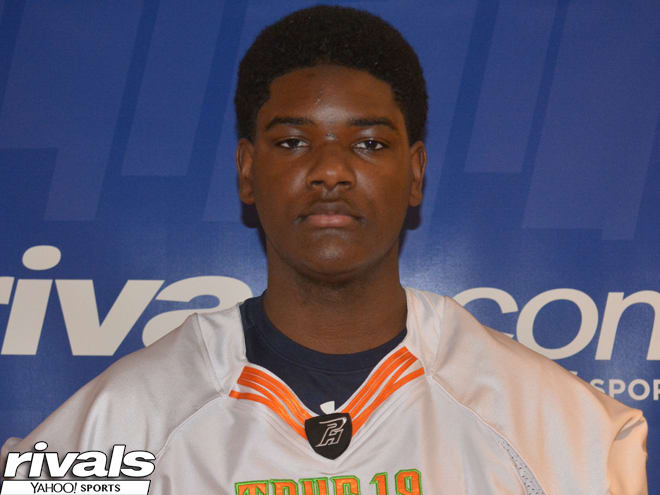 Chris Ash's commitment to keeping the top New Jersey kids in-state was highlighted by the hiring of new running backs coach Nunzio Campanile, former coach at New Jersey power Bergen Catholic, earlier this year. Nelms started his prep career in Georgia before moving back to his birth state for his junior year, but his ties to New Jersey, and particularly to Rutgers, run deep. There is a building on campus named after his grandmother, after all, so keeping Nelms in the Rutgers family is certainly a priority.


WISCONSIN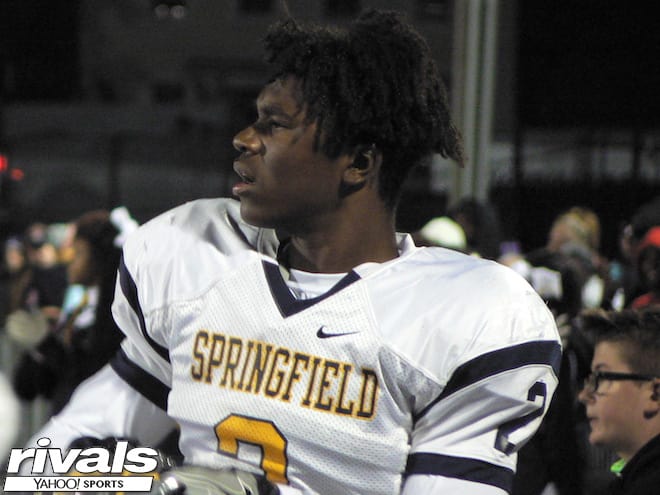 Wisconsin has a jump on the rest of the Big Ten, with an eight-man class that ranks tops in the conference and third nationally. Its biggest must-gets are really must-keeps, with four-star quarterback Graham Mertz and Rivals100 offensive tackle Logan Brown. Among the uncommitted prospects, though, Douglass is a highly-talented prospect at a safety position that is a need in 2018. It would also be a big win in a talented region of Ohio where the Badgers are starting to make some inroads.