Best of the 2018 Rivals 3 Stripe Camp Series: Defensive linemen
Now that the regional stops of the Rivals 3 Stripe Camps presented by adidas are complete, Rivals.com has been showcasing the top five players by position across all of the events. Here is a look at the players along the defensive line who showed that they were among the best in the nation with their performances - all ending in invitations to the Rivals100 Five-Star Challenge presented by adidas in Atlanta.
BEST PROSPECTS IN 2019 RCS: QB | RB | WR | OL | Full RCS coverage
JOWON BRIGGS - RIVALS 3 STRIPE CAMP COLUMBUS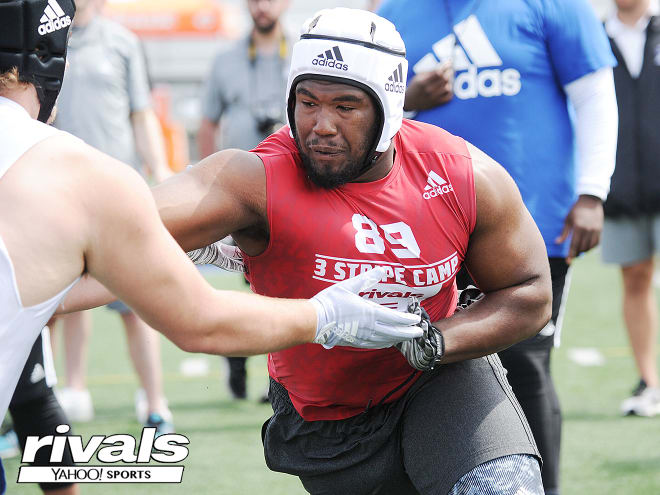 At the Columbus stop of the Rivals Camp Series, Briggs measured in at a muscled-up 6-foot-2 and 299 pounds and then he went on to physically dominate numerous offensive linemen. Not only was Briggs manhandling opponents, but he showed explosion and great hands during one-on-one drills.

His recruitment is on the backburner as he's been focused on other pursuits this offseason but Michigan, Notre Dame, Ohio State, Penn State, Tennessee, Cincinnati and others remain in pursuit.
KHRIS BOGLE - RIVALS 3 STRIPE CAMP MIAMI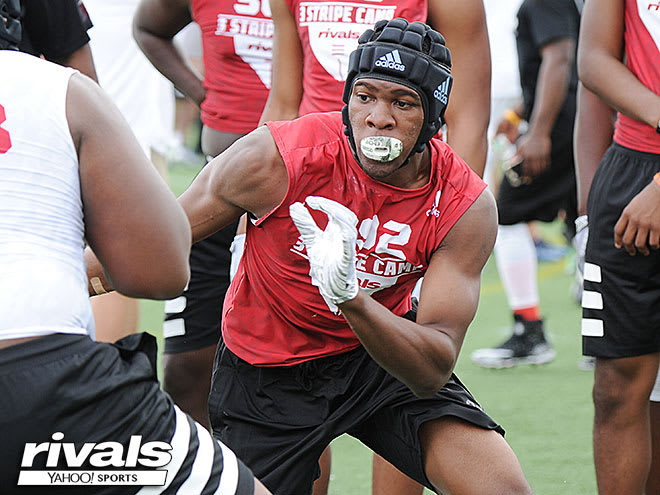 Bogle did not win the defensive line MVP award at the Miami stop of the Rivals Camp Series but he still earned an invite to the Rivals100 Five-Star Challenge. He was nearly impossible to block during one-on-one drills at the event and he used his freaky athleticism and quick moves to routinely beat offensive linemen as an edge rusher.

Miami, Florida State and Clemson seem to have the edge in Bogle's recruitment at this point.
DEMONTE CAPEHART - RIVALS 3 STRIPE CAMP CHARLOTTE
After a strong sophomore season, Capehart was a big regional name but he made a major statement at the Charlotte stop of the Rivals Camp Series and could easily be a major national recruit in the 2020 class.

His recruitment is picking up dramatically as well with offers from Clemson, Duke, Florida, North Carolina, South Carolina and Tennessee. At 6-foot-6 and 270 pounds, Capehart is quick to the edge, he has good hands, has nice inside moves and also shows tremendous potential.
MCKINNLEY JACKSON - RIVALS 3 STRIPE CAMP MOBILE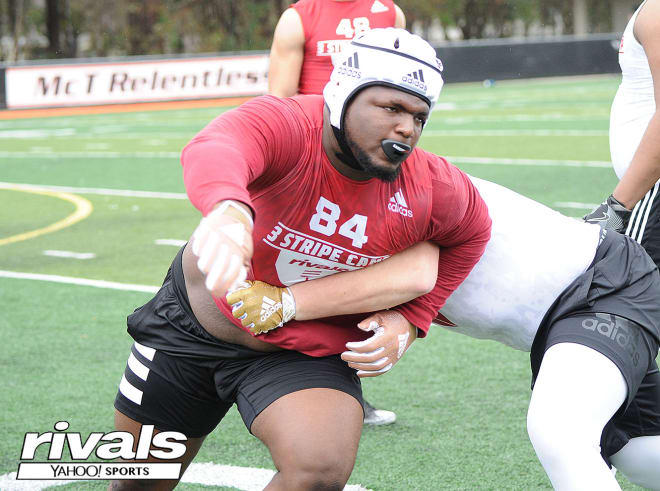 Jackson is a powerful, tough, 300-plus pound defensive tackle who can dominate in a variety of ways and did just that at the Rivals Camp stop in Mobile. The only offensive lineman who even challenged Jackson was four-star Kardell Thomas, an LSU commit who's rated as the No. 1 offensive guard in the 2019 class. Jackson is a 2020 prospect who has been outstanding this offseason and he could be atop his position ranking as well when all is said and done. He's a former LSU commit who's open to a lot of teams at this point.
STEPHEN HERRON - RIVALS 3 STRIPE CAMP NASHVILLE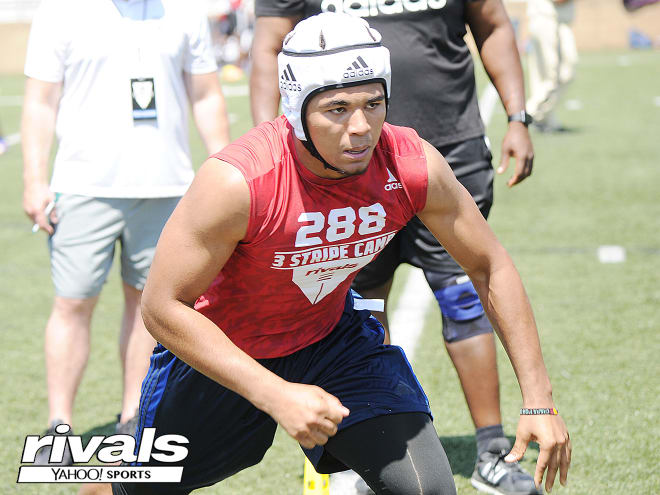 Just like Briggs, Herron earned his second-straight invite to the Rivals100 Five-Star Challenge by turning in an impressive performance at the Nashville stop of the Rivals Camp Series. After a slow start and actually losing some reps, the four-star Michigan commit turned it on and used his athleticism, leverage and explosiveness to start taking over the camp. Herron might need to grow an inch or two to boast ideal height at the defensive end position but he's a special athlete and that has made him such a heralded prospect.