{{ timeAgo('2022-08-03 13:06:29 -0500') }}
football
Edit
Auburn completes flip of four-star defensive end Ashley Williams Jr.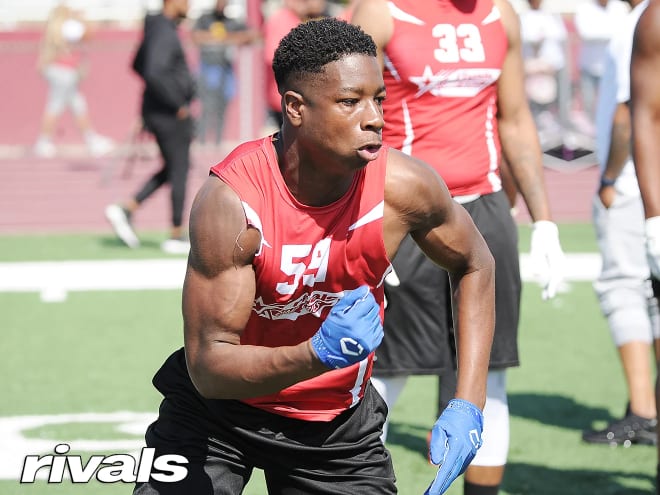 Zachary (La.) four-star defensive end Ashley Williams Jr. announced his commitment on Wednesday afternoon to Auburn as the Tigers quickly flipped the athletic defensive end from Nebraska after a late July visit.
Williams saw his recruitment rise after a big junior season that displayed his athleticism and high upside. Multiple Power Five programs became immediately involved during the winter including Auburn.
Despite a commitment to Nebraska in mid-July, Auburn remained persistent and was able to get him back on campus for the visit period in late July. One day after his visit, Williams decommitted from Nebraska and now four days later, he is the newest member of Auburn's 2023 class.
At 6-foot-6, 220 pounds, Williams is the No. 250 ranked recruit in the country for the class of 2023, according to Rivals. He is the No. 17 ranked recruit from the state of Louisiana and the No. 19 ranked weakside defensive end in the country.
COMMITMENT ANALYSIS
Despite playing a shade under 200 pounds last season for Zachary, Williams was a violent pass rusher that did not struggle with opposing blockers that were most of the time much bigger than he was. His 22 tackles for loss were mostly by way of Williams using his strong hands and finesse moves to swerve around stiff blockers. With his athleticism, Williams was able to fly around the backfield to make just about any tackle his team needed.
However, his weight improvement will be necessary at the college level. Already up over 25 pounds this offseason, I'd like to see Williams push to 240-plus to feel comfortable about him succeeding in the SEC. His athleticism, hands and finesse are all elite, and if he can add a dash of strength to that skillset, then he will be one of the more dangerous pass rushers in Auburn early on in his career.
Williams oozes with potential, it will just have to wait to be seen until he can add the necessary weight and if it coincides with his already adept athletic skills in pass rush. If everything goes to plan for him, we could be looking at an incredibly dangerous player in Jeff Schmedding's defense.