Ask Farrell: Will transfer QBs make a big impact in 2019?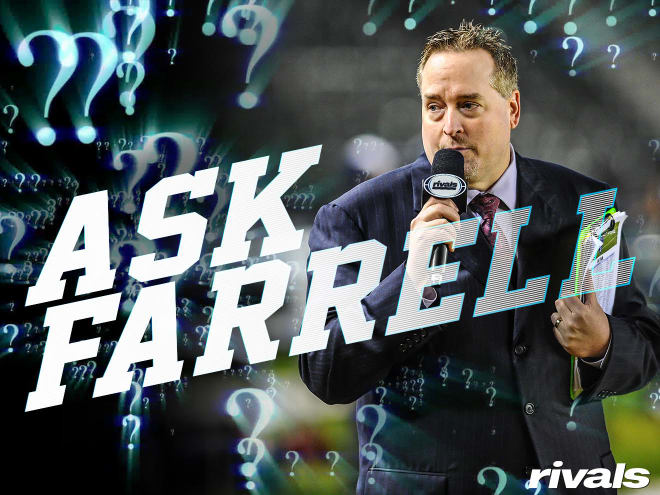 MORE ASK FARRELL: Which first-year coach will make the biggest impact in 2019?
The brave new world of transfers in college football has meant that quarterbacks looking for a new opportunity or a fresh start have traveled the country to new schools heading into next season and a lot of programs have brought in some high-level players.
In three seasons at Alabama, Jalen Hurts threw for 5,481 yards with 48 touchdowns and 12 interceptions and helped keep the Crimson Tide atop the college football world but he lost his starting job to Tua Tagovailoa. Hurts has now transferred to Oklahoma where he follows Heisman Trophy winners Baker Mayfield and Kyler Murray in competing for the starting job.
Justin Fields was a five-star prospect and the No. 2 recruit in the 2018 class behind only Clemson's Trevor Lawrence, who led the Tigers to the national title last season. But Fields was not used much at Georgia and decided to leave for Ohio State where he's the favorite to win that spot heading into the season.
When word got out that Fields was coming to Columbus, despite some social media bluster that he would stay and compete for the open quarterback job, former four-star and dual-threat standout Tate Martell opted to transfer to Miami, where he was ruled immediately eligible on Tuesday.
Those are just some of the quarterbacks who could make a huge impact from the transfer market next season. Kelly Bryant was the quarterback at Clemson before Lawrence unseated him and he's expected to take over for Drew Lock at Missouri.
Former five-star Jacob Eason is now at Washington, former Notre Dame quarterback Brandon Wimbush is at UCF and former five-star Hunter Johnson also left Clemson for Northwestern. There are others as well.
We ask Rivals.com National Recruiting Director Mike Farrell who he thinks will have the biggest immediate impact next season and which of these quarterbacks will be surprisingly productive at their new school?
FARRELL'S TAKE
"Jalen Hurts and Justin Fields stand out to me as guys who will be in the national title mix with their new teams and will put up big numbers but I really like a lot of these fits. Martell has a ton of talent and will help Miami quite a bit and I'm anxious to see Eason at Washington. But Oklahoma and Ohio State both should be national powers with their new quarterbacks and it wouldn't shock me to see yet another transfer quarterback end up as the Heisman winner. That is, of course, if Trevor Lawrence and Tua Tagovailoa change sports or something. In all seriousness, these transfer will be fun to watch."