Ask Farrell: Who should have been ranked higher in 2018 Rivals250?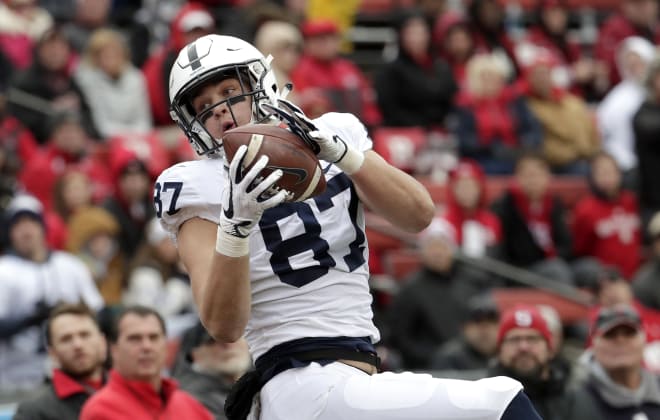 MORE ASK FARRELL: Who should have been ranked higher in the 2018 class?
With the regular season of college football wrapping up this weekend, now is a good time to take stock of the 2018 Rivals250 to see how those freshmen have performed in their first year.
Many have definitely outperformed their ranking.
Gardena (Calif.) Serra linebacker Merlin Robertson at No. 133 and Long Beach (Calif.) Poly's Aashari Crosswell at No. 165 have played significant minutes on Arizona State's defense this season and look like future stars for coach Herm Edwards. Robertson leads the team with 72 tackles including five sacks, an interception, a forced fumble and a fumble recovery. Crosswell has two picks and a team-high seven pass breakups.
At Penn State, Pat Freiermuth is second on the team in catches and receiving yards with 22 for 303 yards and he leads the Nittany Lions with six touchdown grabs filling the void left by Mike Gesicki at tight end. Ranked at No. 148 nationally, Freiermuth wasn't even the top-ranked tight end in Penn State's class as Zach Kuntz was No. 122 overall.
Auburn's offense has been average at best this season, a huge disappointment for some, but Anthony Schwartz has been a bright spot and at times he has shown star potential. Ranked No. 162 overall, Schwartz has averaged more than 18 yards per catch and he's fourth on the team in rushing with three TDs as well.
Sticking with the Tigers, how about receiver Seth Williams, who was ranked No. 224 in the 2018 class? He leads Auburn with five receiving TDs and he's second on the team with 479 receiving yards. There were 39 receivers ahead of him in the final 2018 rankings.
And at Texas, four-star running back Keaontay Ingram is exceeding early expectations. Ingram, rated No. 218 in the class, is leading the Longhorns in rushing with 625 yards on only 116 attempts along with three rushing scores.
We ask Rivals.com National Recruiting Director Mike Farrell who he thinks should have been in the Rivals100 – or even a five-star – but was left outside the list in the final rankings.
FARRELL'S TAKE
"I think Merlin Robertson from Arizona State certainly deserves a mention as he's been excellent as have many of the others mentioned. He's looking like a Rivals100 prospect for sure. Freiermuth as well looks like he should have been ranked higher and could have pushed for the top 50 or so. Ronnie Perkins from Oklahoma is another freshman I am very high on. He was ranked No. 128 overall and should have been much higher clearly. Anthony Williams from Kansas has been outstanding as well and was ranked No. 178 overall but its clear "Pooka" should have been rated higher. Alontae Taylor from Tennessee was ranked No. 112 overall and is playing like a prospect who should have easily been in the Rivals100. Being in the Rivals250 is nothing to sneeze at and is a very good ranking but the guys I've mentioned as well as the others mentioned above have done very well so far."