Ask Farrell: Which WR will go first in the 2019 NFL Draft?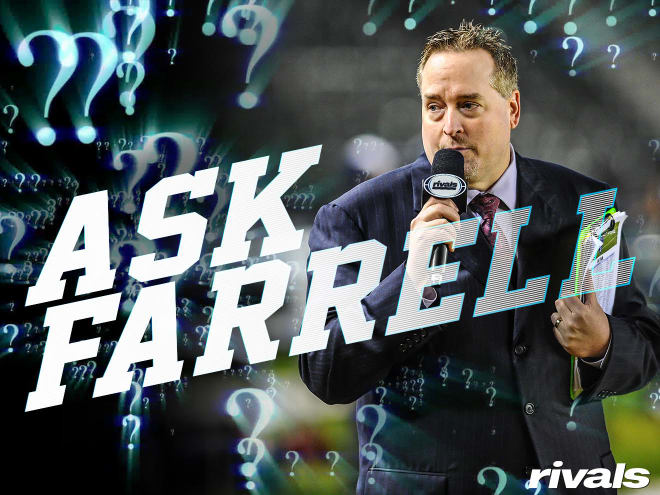 MORE ASK FARRELL: Should Clay Helton be on the hot seat at USC?
The college football season is wrapping up and then there will be months of speculation, workouts, rumors and the NFL Draft Combine before the 2019 NFL Draft.
One position that could be loaded in the first round is at wide receiver with two main standouts and then a bunch of names who could shoot up draft boards with solid offseason workouts.
The two stars in this draft class: Arizona State's N'Keal Harry and Ole Miss' A.J. Brown.
Both are expected to be early first-round selections as Harry, at 6-foot-4 and 213 pounds, is the perfect size for many NFL teams and his 62 catches for 928 yards and nine touchdowns so far this season will intrigue a lot of teams. Brown is listed at 6-foot-1 and 230 pounds and is known for putting up big stats - he has 72 grabs for 1,047 yards and five scores so far this season in a tougher conference.
Others could make big impressions in the coming months before the draft and could surprise as the first receiver off the board like D.J. Moore out of Maryland did last year when he went ahead of Alabama's Calvin Ridley or when Washington's John Ross moved all the way to No. 9 overall in 2017 after setting the 40-yard dash record at the combine.
NC State's Kelvin Harmon, Nebraska's Stanley Morgan, Stanford's JJ Arcega-Whiteside, Buffalo's Anthony Johnson and especially Oklahoma's Marquise Brown have been mentioned in early mock drafts as possible first-round selections.
We ask Rivals.com National Recruiting Director Mike Farrell to weigh in on which wide receiver will go first in the 2019 NFL Draft and if that position will be well-represented early or if teams, like in recent years, will hold off until the later rounds for receivers.
FARRELL'S TAKE
"The wide receiver position has been devalued, much like the running back position was a few years back, but I think this year it is well-represented. To me, it's a toss-up between Brown and Harry as the first wide receiver off the board. I've been a big fan of Brown for the longest time and love his route-running, power and explosion, but Harry is so fluid and has such great body control as a taller receiver that he's hard to pass up.

"And I've heard some teams like Harmon better than both. There will be three wide receivers taken in the first round despite the position being devalued a bit and Brown and Harry will be superstars in the NFL."