Ask Farrell: Which Big 12 school has had best recruiting month?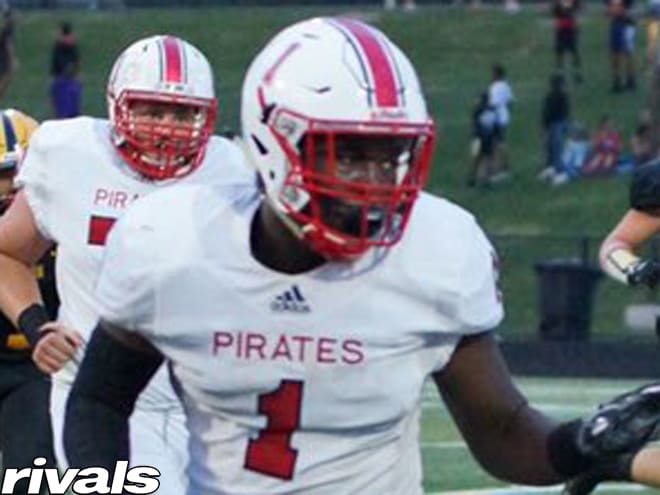 Texas has the highest-rated recruiting class in the Big 12, but the Longhorns have had a relatively quiet few weeks through April and into early May with only two commitments.
Three-star defensive end Jordon Thomas and three-star tight end Landen King are Texas' lone commits during this stretch, while other teams across the conference have been busier.
Iowa State has had seven commitments over the last few weeks, and the Cyclones have 12 total pledges, the most in the conference. Three-star tight end Tyler Moore and three-star linebackers Carston Marshall and Myles Mendeszoon are the latest pledges.
Baylor has also been active with five recent commitments, and West Virginia has had three. Meanwhile, Kansas has added five recruits and six of Texas Tech's eight commitments have come over this time period.
*****
MORE ASK FARRELL: Which Pac-12 program had the best April?
MORE: Three-Point Stance on 2021 NFL Draft, more
CLASS OF 2021 RANKINGS: Rivals250 | Position | Team | State
CLASS OF 2022: Top 100
*****
To round out the conference, Kansas State and Oklahoma have only added one, TCU has had three pledges and Oklahoma State has had two commitments.
One concern for the Big 12 when it comes to the 2021 recruiting class: As teams across the country have absolutely loaded up with commits over the last few weeks, the conference has been relatively quiet. Texas has the top class in the Big 12, but ranks only No. 14 nationally.
These are unique times, but certain programs have definitely navigated through April and early May with a lot of success on the recruiting trail.
ASK FARRELL
We ask Rivals National Recruiting Director Mike Farrell to pick one program in the Big 12 that he thinks has done the best job over the last month or so.
"West Virginia stands out to me because the Mountaineers don't have a great recruiting geography to work with, so they have to win a lot of battles on the road. So landing a four-star running back from Ohio like Jaylen Anderson is a big deal. I also like QB Will Crowder from Alabama as the future leader of this offense. West Virginia has done a nice job hitting Ohio so far this cycle and it kept key OT Wyatt Milum home in March. Baylor, Iowa State and others have been active recently, but West Virginia has brought in the most quality."