Ask Farrell: Which ACC program had the best April?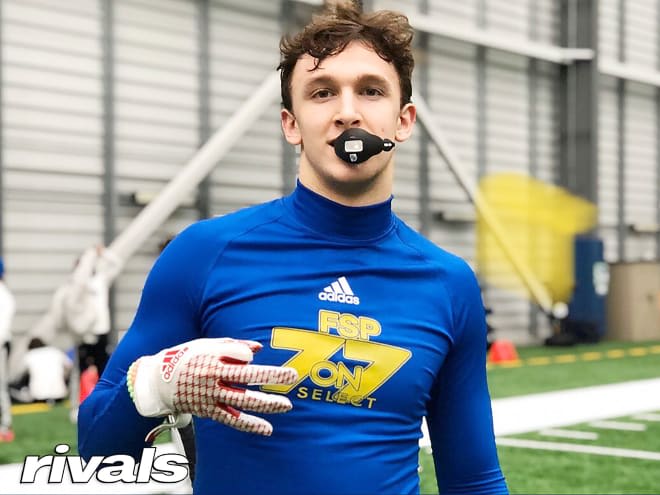 There have been significant changes implemented in the recruiting process with the coronavirus travel ban in place.
No visits to college campuses. College coaches cannot come to high schools. Zoom meetings and FaceTime have replaced face-to-face talks.
But April and the first weekend of May was another, typical busy time in the recruiting process and across the ACC there were a total of 37 commitments and every program in the conference had pledges except for Clemson, surprisingly.
As it stands now, North Carolina has the top class in the ACC followed by Clemson, Miami, Virginia and Pitt.
The Cavaliers and the Panthers have been especially busy this past month with six commitments each. Virginia landed four-star defensive end Josh McCarron along with a bunch of three-star standouts including linebacker West Weeks in recent days.
Pitt scored six of its nine commitments in April led by three-star wide receiver Myles Alston and three-star offensive lineman Terrence Rankl.
North Carolina continues an outstanding run so far in this recruiting class with pledges from three three-stars in April from OL Jared Wilson, LB Raneiria Dillworth and ATH Kamarro Edmonds.
Miami also had an impressive month with three-star commits OL Ryan Rodriguez, WR Malik Curtis and DT Allan Haye. Boston College was also busy with five commitments through the month of April and into the first weekend of May.
Across the conference, the list of commitments look like this: North Carolina (3), Clemson (none), Miami (3), Virginia Tech (2), Florida State (1), Boston College (5), Duke (2), Louisville (2), Georgia Tech (1), NC State (2), Wake Forest (1) and Syracuse (3).
These are unique times but certain schools have definitely navigated through April with a lot of success on the recruiting trail.
FARRELL'S TAKE
We ask Rivals National Recruiting Director Mike Farrell to pick just one team in the ACC who he thinks has done the best job over the last month or so.
"It's North Carolina and it's not even close. Others have been adding recruits with some of them very good additions, but no program is adding as much talent as North Carolina. Now we all know that Clemson is by far the on-field and recruiting power of the ACC, so there is no concern over its recent recruiting activity because the Tigers are fishing in a different pool of talent than many others. But the Tar Heels are doing their best to try to keep pace when it comes to quality and they are emerging as the biggest threat by far."