Ask Farrell: Which 3-star DB will emerge in 2020 class?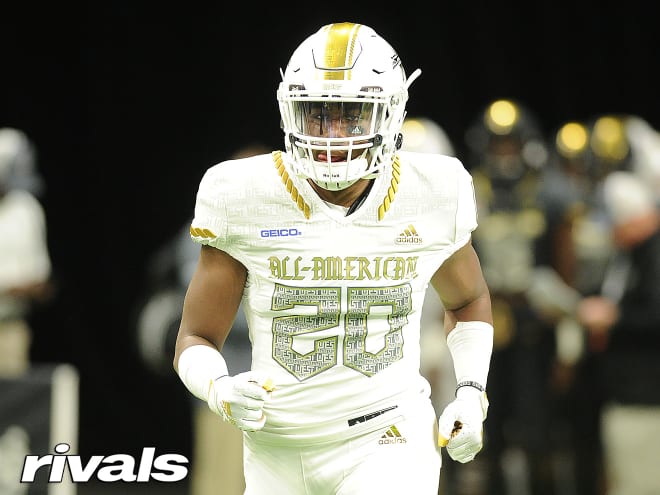 Only three defensive backs were taken in the first round of the 2019 NFL Draft, which is a low number - and all three of them were three-star prospects in high school.
The first one off the board was Maryland safety Darnell Savage, who was a three-star athlete coming out of Bear (Del.) Caravel, hardly a hotbed of elite football talent.
Next was Johnathan Abram, a three-star safety out of small-town Columbia (Miss.) East Marion who started his college career at Georgia, then went to junior college and ended up starring at Mississippi State.
The only first-round cornerback in last year's draft was Georgia's Deandre Baker, who was a three-star out of Miami Northwestern who went on to play for the Bulldogs. None of the in-state powers - Miami, Florida or Florida State - ever offered.
Which brings us to the 2020 class.
The cornerback rankings are led by five-stars Elias Ricks (LSU), Kelee Ringo (Georgia) and Texas A&M's Jaylon Jones, who earned his fifth star after a strong performance at the Under Armour game.
Safety is led by four-star Avantae Williams, who surprisingly signed with Miami over Florida on signing day, Texas A&M's Antonio Johnson, LSU's Jordan Toles and Alabama's Brian Branch.
But if history is any indication, there will be three-star surprises in the coming years.
Leading that group at cornerback are Kentucky's Andru Phillips, UCLA's John Humphrey, Washington's James Smith, Arizona State's Macen Williams and LSU's Lorando Johnson.
At safety, the three-stars are led by Clemson's RJ Mickens, Ohio State's Lejond Cavazos, Michigan State's Darius Snow and Florida's Mordecai McDaniel, a group that definitely has some serious name recognition.
FARRELL'S TAKE
We ask Rivals National Recruiting Director Mike Farrell to pinpoint some three-star defensive backs he thinks could become future stars and outplay their ranking in the coming years.
"It's obviously hard to tell as defensive backs are hard to predict as many corners turn into safeties and so on. But Mickens is one that stands out to me as a safety who could end up playing corner at Clemson down the line. If he doesn't, he has a chance to be a very good safety. Cavazos is a very good athlete and we all know how Ohio State produces defensive backs, so he's one to keep and eye on as well. I also like Smith as a guy who could surprise in the future at Washington.
"Development will be key for many of these players as will patience as most aren't projected to play right away. But if Mickens, Cavazos and Smith can wait their turn they are heading to programs that do a great job.