Ask Farrell: Do you agree with major moves at QB, LB and CB?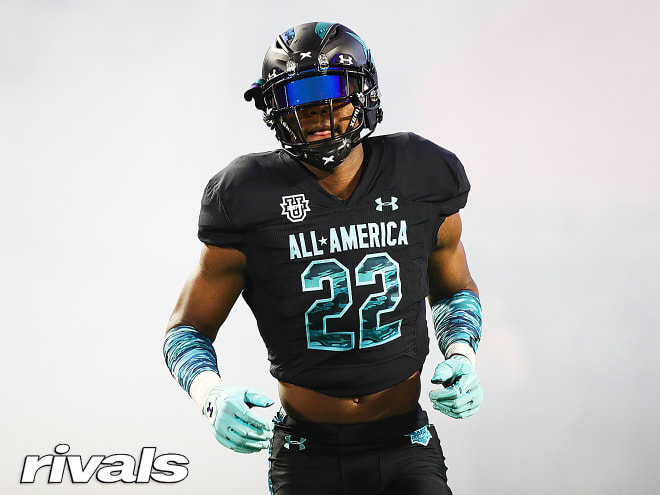 The final rankings are out. They're done. No more changes for the 2020 recruiting class.
But there were three significant debates among the top-11 prospects that could have gone one way or another and only time will tell if the rankings were right or if they should have gone the other way.
The first big one came between Nos. 2 and 3, the two elite quarterbacks in the class. Alabama signee Bryce Young finished second in the rankings and Clemson signee D.J. Uiagalelei ended up third but even until the end there was a lot of talk about keeping Uiagalelei higher because of his physical presence and arm talent.
Another big one came at cornerback especially after Georgia signee Kelee Ringo performed so well at the All-American Bowl and LSU signee Elias Ricks was a no-show. Ringo was spectacular in San Antonio and he dominated against elite receivers all week.
That performance sparked a new conversation as to whether Ringo should take over the top spot at cornerback over Ricks, who decided against participating in the bowl game. It was decided to keep Ricks ahead of Ringo but the five-star from Scottsdale (Ariz) Saguaro did move up slightly.
The third big debate came at linebacker. And this was a big one. Oregon signee Noah Sewell is a physical freak at 270 pounds who had a fantastic week at the All-American Bowl and the biggest discussion was whether Trenton Simpson after an awesome week at Under Armour should be the top linebacker in the country.
Justin Flowe was a no-show at the All-American Bowl but he went to the Polynesian Bowl and had a great week alongside Sewell.
Simpson's ranginess and length made him an attractive candidate to take over the top spot at linebacker but it was decided to keep the order as Flowe, Sewell and Simpson and all three finished in the top-11.
FARRELL'S TAKE
We ask Rivals National Recruiting Director Mike Farrell if he agrees with all three of those outcomes at quarterback, cornerback and linebacker or whether if the rankings were completely up to him, would he have made some changes?
"I love this question because so many people think I'm the only one doing the rankings and that's not true. If I were doing the rankings alone, I would have a different order for two of the three positions.
"I'd still have Ricks as my No 1 cornerback even though I know Ringo will blow up the NFL combine in a few years. It's just that Ricks is a more natural cornerback right now and his length is so rare at the position that I think he'll be the better football player in the end.
"But at quarterback, I would have Uiagalelei ahead of Young based on his size and arm strength and overall ceiling.
"At linebacker, I'd have Simpson ahead of Flowe and Sewell and people will see why in a couple of years. Simpson is just scratching the surface of his potential while the other two are great players but closer to being physically matured.
"These are all great players so it's fun to evaluate and rank them. I don't see any of them flopping."