All are chasing Ohio State for Georgia CB Tre Douglas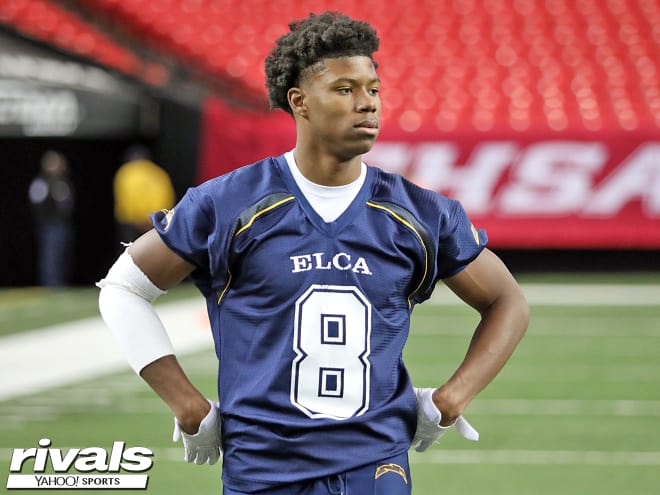 THE LATEST: Tre Douglas has picked up over a dozen scholarship offers in 2017 and he holds over two dozen total. Nebraska has offered the 6-foot-2, 183 pound cornerback recently. Before that, schools like Alabama, Georgia, South Carolina, Texas and USC pulled the trigger.
Ohio State offered him in July last year. The Buckeyes worked the star athlete out of McDonough (Ga.) Eagles Landing Christian Academy out at a satellite camp last summer and they liked what they saw in Douglas.
The two have been in regular contact for the past six months, Douglas took a trip up to Columbus (Ohio) for the Michigan game and Urban Meyer's program has taken over the lead for one of the top prospects in the state of Georgia.
IN HIS OWN WORDS...
ON OHIO STATE: "Ohio State is No. 1 for me," said Douglas. "They are the frontrunner and I like them a lot. It is a place I can see myself going to school, I love the atmosphere there and it is just a school I can see myself fitting into very well.

"I worked out with coach [Kerry] Coombs (defensive backs) at a camp last summer and I loved his coaching style. He is tough, very intense and he is the type of coach I want to play for.
"Me and coach Coombs talk daily. We talk about me as a student, we talk about life after football and we just talk about different stuff that happens on and off the field. We have a great relationship and it gets stronger on a daily basis.
ON HIS DECISION TIMELINE: "I am looking to commit to someone this spring. There is no exact date or anything, but I should be ready to commit this spring. My decision will be based on if I feel at home. I am looking for the place I can call my home away from home."
RIVALS REACTION: Ohio State is in a good spot for Douglas. He has a long list of offers, but Florida State and LSU are two schools that have not offered yet. If either does, they will immediately shoot up his list and be competition for Ohio State. Another school to keep an eye on is Stanford. The Cardinal has offered Douglas and he has high interest in the PAC 12 school. A commitment from Douglas could come as early as late April, so he is one to keep an eye on this spring.