Alabama, LSU battling for 3-star Louisiana TE Glenn Beal
The Latest: Many people thought that it was only a matter of time before three-star tight end Glenn Beal committed to LSU in the days leading up to Signing Day last month. But as Signing Day came and went, the 2018 prospect decided he would take his time before making a commitment in an effort to sure up his decision. Since then several schools have entered the mix, including Alabama. Over the weekend he came out to compete at both the Rivals New Speed Combine presented by adidas as well as the Rivals 3-Stripe Camp presented by adidas. Rivals.com caught up with him to get the latest on his recruitment.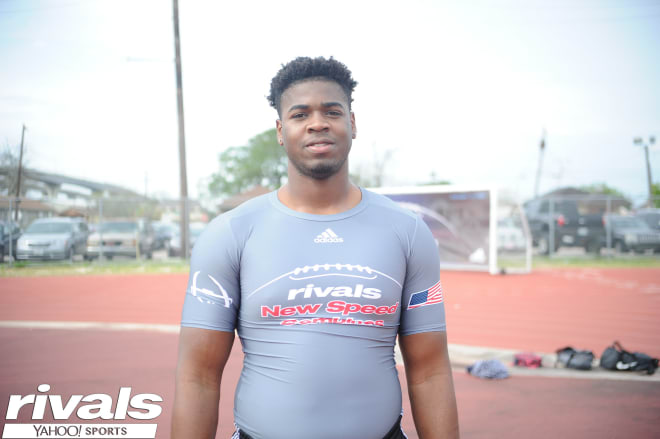 In His Words: "At my school once you commit it's done for. Our coach is big on honoring your commitment so I wanted to go and see more schools and give everyone a chance to talk to me. I've been talking to UCLA, Alabama, Ole Miss, Arkansas, Tennessee and USC."
On Alabama: "We've been talking a lot. They are telling me I'm a really good fit for their offense. They like my ability to block and to catch the ball and they think I can be the next O.J. Howard. I've never been there for a visit but they are on my list for a visit. They want me to come up for a junior day and they want me to come workout at camp so I will be there in the spring or the summer for sure."
On LSU: "The last time I was there for the Boys from the Boot day they had and it was nice up there I really liked it. I just like the atmosphere over there."
Commitment timeline: "I really haven't decided yet. I'm just focusing on school and making sure I'm prepared for the next level both on and off the field."
Rivals Reaction: Beal has thought to be an LSU lean since he first picked up an offer in the summer and many believe that is still the case. Obviously Alabama presents a unique option and the Tide and Tigers often go toe-to-toe for Louisiana's best prospects. If and when Beal starts to visit other schools it will be worth paying attention, but for now it appears as if LSU is still in a good spot when it comes to Beal.