Adidas Finale Thursday: Beauchamp among many who impress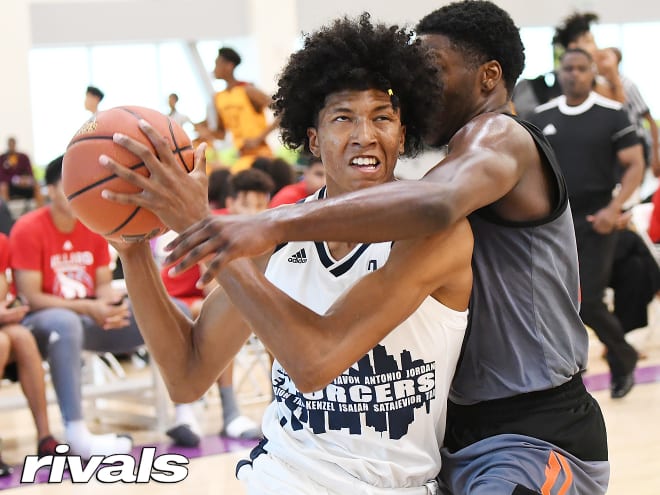 LADERA RANCH, Calif. -- The college coaches couldn't come out to the The Finale of the Adidas Gauntlet like in years past, but that didn't stop big-time talent like shooting guard Marjon Beauchamp from showing up and showing out.
Rivals.com national analysts Eric Bossi and Corey Evans break down the day's top performers, recruiting news and breakout players.
2020 Rankings: Rivals150 | Team | Position
2021 Rankings: Rivals150
WHO STICKS OUT TO YOU AS A HIGH-RISK, HIGH-REWARD PROSPECT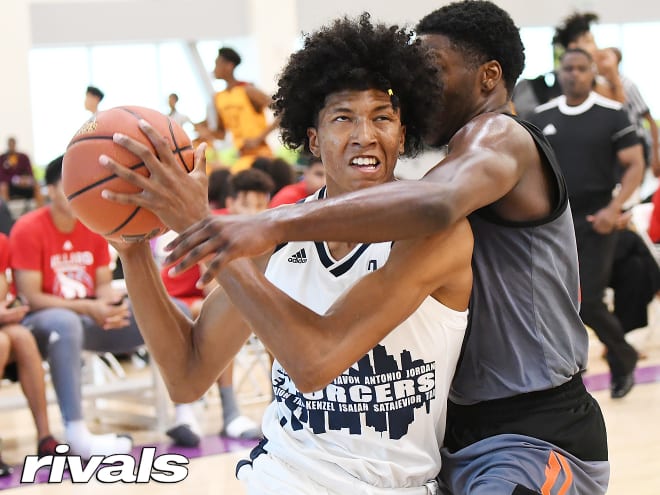 Bossi's view: If you look at Marjon Beauchamp's ranking history with us, he's been hanging between No. 16 and no. 27 nationally for a few years now and has been back and forth between four and five-star status. The reason, he's showed lots of offensive ability to go with positional size, but has been inconsistent.

Coming off a big-time NBPA Top 100 Camp, Beauchamp was again outstanding on Thursday. He banged home long jumpers, scored in transition and also showed the ability to be a big-time defender with his length and quickness. Is he a good college player, a potential pro or somewhere in between?

They are all possibilities. He's off to a new prep school in Arizona (Dream City Christian) for his senior year and mentioned Alabama, Arizona, Arizona State, Oregon State as four that stood out as schools he's looking to visit.

Evans' view: To say Ernest Ross is intriguing would be a slight to his talent level. The Game Elite product has all of the tools to be very, very good, but needs to be more consistent. It was promising to see him at his best in a win. He hit a catch-and-shoot jumper from 22 feet, converted a nifty eight-footer off the glass and finished on the break. If he does things like that each time out, while showing the capacity to guard various spots, the risk factor will be null and void with Ross, who has become a top target for Florida, Ole Miss, Xavier and more. He is a talented forward and because he's versatile has the chance to become a priority recruit for the best down south.
WHICH PLAYER THAT YOU DIDN'T KNOW MUCH ABOUT IMPRESSED?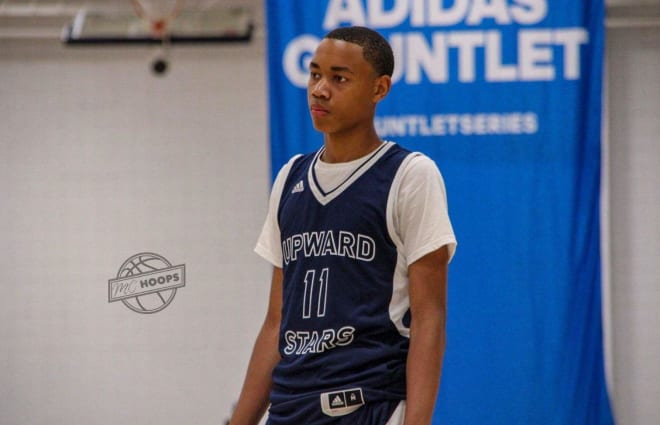 Bossi's view: I had heard about Jalen Ricks a rising junior from Arkansas who has great wing size at 6-foot-6 and a picture perfect jumper. Watching him in person, I'm really intrigued. He was quiet for most of the game I watched, but got loose late with some transition jumpers and good-looking drives. He's going to fill out his long and wiry frame but it's that jumper and his potential as a floor-stretching wing that really caught my eye and I'll remember him when it comes time to update and expand the 2021 rankings. Clearly, he's caught some coaches eyes as well with offers from Arkansas, Oklahoma State, TCU and Texas A&M.

Evans' view: I knew of him and had spoken with him a few times in the past, but it was my first real look at Bryce McGowens in over a year and what I had the chance to see was an versatile and talented guard-wing that can play many spots on either end of the floor.

The younger brother of Pitt standout Trey McGowens, the Rivals150 product has grown at least two inches since this time last year but is just as skilled with the ball in his hands. Imagine a legitimate 6-foot-6 guard that can handle, pass, defend and shoot. Those are all aspects of the game that McGowens can check which is why I was heavily impressed. He has quickly become a hot topic with many power conference programs including that at Clemson, Florida, Florida State, Pitt, and Xavier.
WHO STOOD OUT AS A MUST-GET FOR ANY ONE PROGRAM?
Bossi's view: Earlier this week, Duke offered top 50 forward Henry Coleman and he could be a must have kind of guy for the Blue Devils. Now don't get me wrong, Duke recruits extremely well and one recruit doesn't make or break them. But, potential changes to NBA early entry rules in 2022 could take away many of the one-and-done types they've lived off of for the past few years, so it would be beneficial for them to pick up some tough, competitive and versatile guys who should be on campus for multiple years to build depth in advance. Is he a four, is he a three? Who cares? The guy is strong, has a versatile inside out game and impacts the game on both ends.

Evans' view: It has to be either Trey Galloway or Anthony Leal (if not both) for Indiana's sake, right? Archie Miller has placed a heavy premium on his state since his hiring and has reaped the rewards of the time invested with a number of highly ranked in-state prospects. They don't have a 2020 commitment yet and many had believed that whenever they offered the duo on the same day last month, that they'd get at least one to commit in short order. Instead, each felt more than comfortable playing their recruitment out a bit further, which has caused some concern throughout the state. They need to kick their 2020 class off soon which makes a commitment from Galloway or Leal a priority.
WHAT NON-RANKED PLAYER REALLY SHOWED OUT?
Bossi's view: It was just about a year ago that I first saw Devin Carter putting in work during a 16U game at the Fab 48. The son of former NBA player Anthony Carter, he has since moved from Denver to Miami and is playing for a new summer team (Florida Knights) so it took some time to catch up to him. At 6-foot-3 he's got a solid build, plays in attack mode and is a scoring machine. He shoots really well from deep, plays fast and I've learned in my time in the business not to bet against sons of NBA players who show a high level of skill. To me, he looks like a legitimate Rivals150 candidate and we certainly need to get him into the positional rankings in 2020. Georgia Tech recently jumped in with an offer and VCU, Richmond, FAU and FIU have offered as well.

Evans' view: My first look at Tyler Simon came in April in Dallas, but I haven't been able to see again him until Thursday. He looks like a potential Rivals150 player in the class of 2021. While he is not great at any certain aspect of the game, he is more than capable of checking a variety of boxes with just how smart, versatile and skilled he is. More of a bigger lead guard that can create for others and also sit down and guard various positions, Simon is rather underrated both nationally and within his region. He is not going to immediately stick out with awe-inspiring athleticism, but after a few good watches, one can tell that he should help a high-major program win a lot of games, hence why I am supporting his ranking in the coming weeks.