ACC Spotlight: Commit Fit
Sometimes it's not always the highest-rated prospects that fit the best with the school of their choice. In this series we call Commit Fit, Rivals.com National Recruiting Director Mike Farrell looks at the best fits from the 2018 class to the schools with which they signed.
Today we examine the ACC.
Note: Only high school prospects are evaluated for this piece.
MORE COMMIT FIT: Big Ten | SEC
CLASS OF '18 RANKINGS: Rivals250 | Team | State | Position | JUCO
QUARTERBACK
2. Devin Leary, NC State
4. Quincy Patterson, Virginia Tech
5. Jarren Williams, Miami

Farrell's take: Lawrence is clearly the best fit even with Clemson utilizing dual-threat quarterbacks because his ability to run is very underrated. Leary is a good decision-maker and will flourish in NC State's offense. Ruder should be effective in the wide-open UNC offense and Patterson is the perfect dual-threat for the Hokies. Williams needs a few years of development, but he's Mark Richt's type of quarterback now.
RUNNING BACK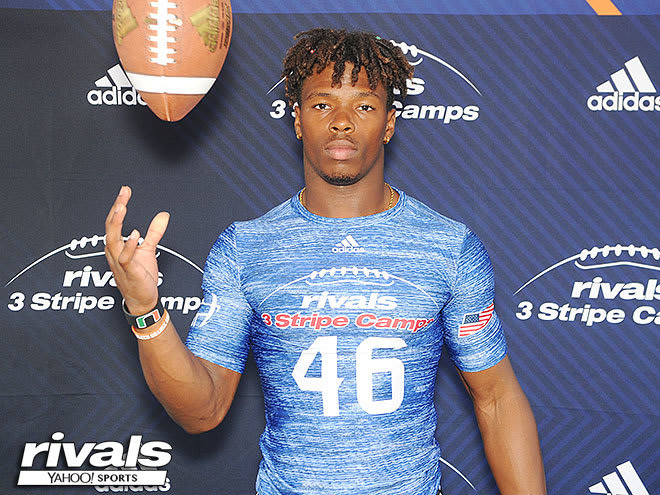 1. Lorenzo Lingard, Miami
4. Camron Davis, Miami
5. Devon Lawrence, North Carolina

Farrell's take: Lingard should be a star in Miami's offensive set. Person has the speed and size to be great in NC State's balanced scheme. Salahuddin could be the next great Pitt running back, a very good tradition. Davis is no slouch and will be a 1-2 punch with Lingard. Lawrence has the skill to be a threat for UNC not only in the run game but in the passing game as well.
WIDE RECEIVER
1. Justyn Ross, Clemson
4. Jordyn Adams, North Carolina
5. Warren Thompson, Florida State

Farrell's take: Ross is the next tall, angular receiver in Clemson's passing offense. Pope should make an immediate impact either outside or in the slot for Miami. Kendrick is so quick around the corner, he can be used on jet sweeps and other creative ways to get him the ball. Adams has the size and downfield speed to dominate for UNC. Thompson will be effective in the fast-paced FSU offense under Willie Taggart.
TIGHT END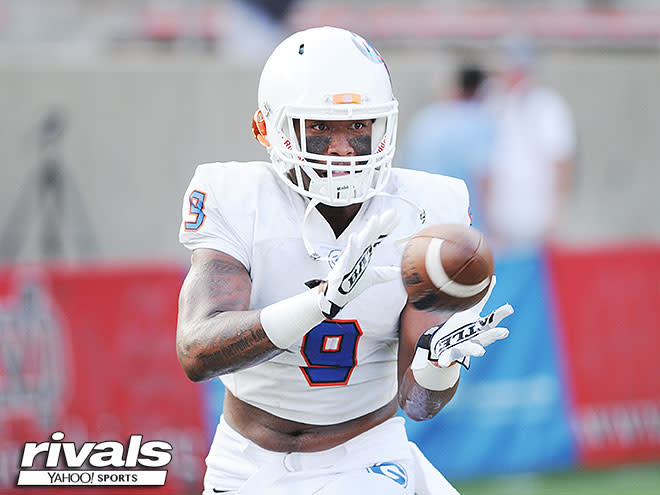 1. Brevin Jordan, Miami
2. Camren McDonald, Florida State
3. Will Mallory, Miami
4. James Mitchell, Virginia Tech
5. Zamari Ellis, Duke
Farrell's take: Jordan runs like a wide receiver with tight end size and will be a flex mismatch in Miami's offense. McDonald has good size and is an athletic fit in the new FSU offense. Mallory's skills offset Jordan's very well so they are a great combination. Mitchell is evasive and playing quarterback will allow him a better feel for the offense at the next level as a tight end. Ellis will be a nice downfield option for Duke
OFFENSIVE LINE
2. Delone Scaife, Miami
3. William Barnes, North Carolina
4. Finn Dirstine, Boston College
5. Christian Armstrong, Florida State

Farrell's take: Carman should impact as either a tackle or a guard, so he should be a can't-miss. Scaife is likely a guard, but has tackle skills and will fit well at Miami with his versatility. Barnes is a huge catch for UNC and will work well in a spread offense. Dirstine is a road grader and perfect for BC's run-heavy offense. Armstrong is a stout and physical interior lineman and will bring toughness to a position that has lacked it.
DEFENSIVE END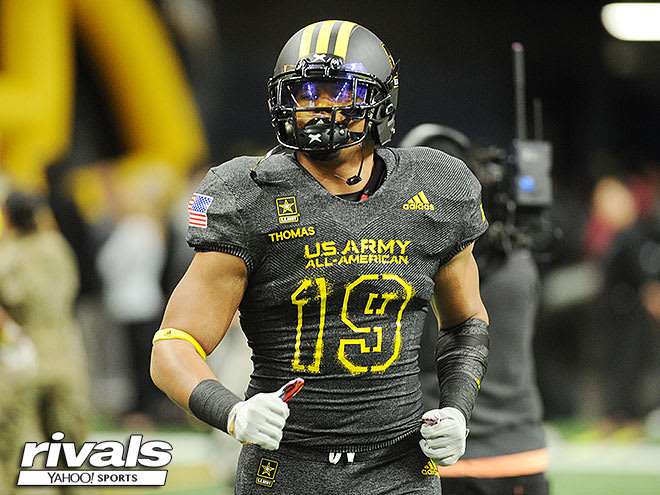 DEFENSIVE TACKLE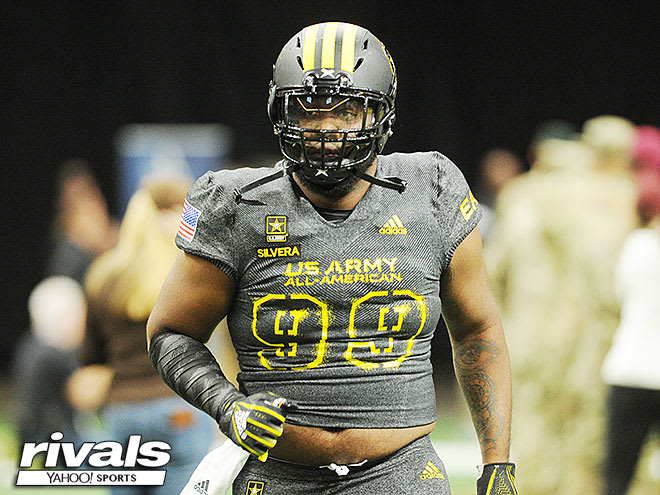 1. Nesta Silvera, Miami
2. Alim McNeill, NC State
3. Robert Cooper, Florida State
Farrell's take: Silvera is big, active and can get after the passer and will be perfect for Miami's defense. McNeill is quick, athletic and could play end or defensive tackle at NC State. Cooper is a load in the middle and can push the pocket and stuff the run. Rice should play early for Duke and use his size and strength to lock down the middle. Belk is rated higher elsewhere and has a great skillset, so it wouldn't shock me to see him become the next great defensive tackle for Clemson.
LINEBACKER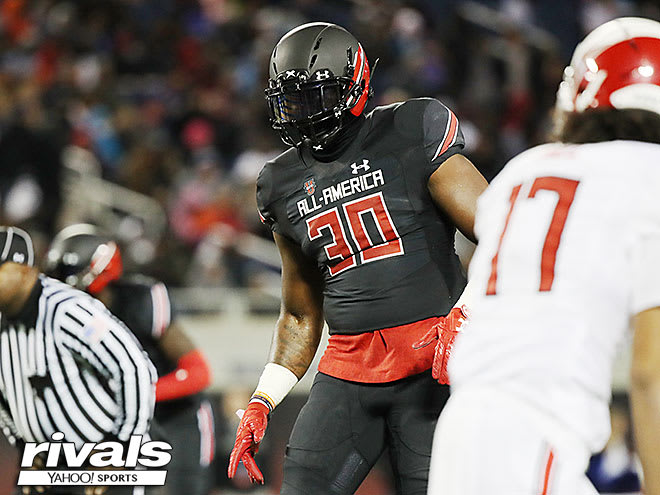 CORNERBACK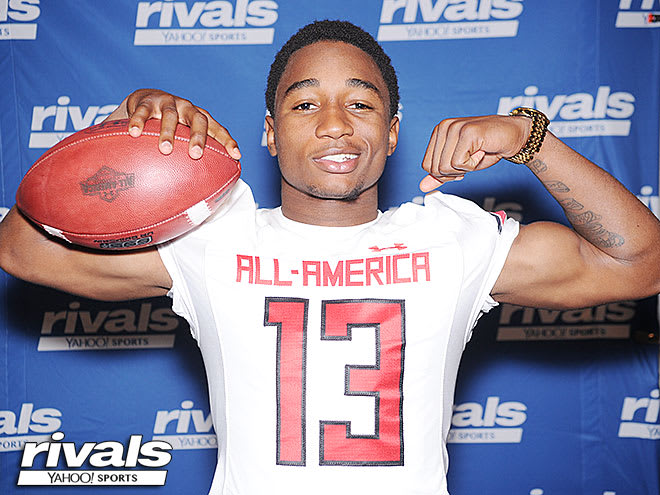 1. Asante Samuel, Florida State
Farrell's take: Samuel isn't the biggest cornerback but he plays big and has great technique. He can be left on an island in FSU's defense. Blades is long and just starting to come into his own. He will help lock down bigger receivers in Miami. Goodrich and McMichael are a great 1-2 punch with Goodrich's quickness and McMichael's length. King is smooth and can lock down for the Jackets and is also a very smart player.
SAFETY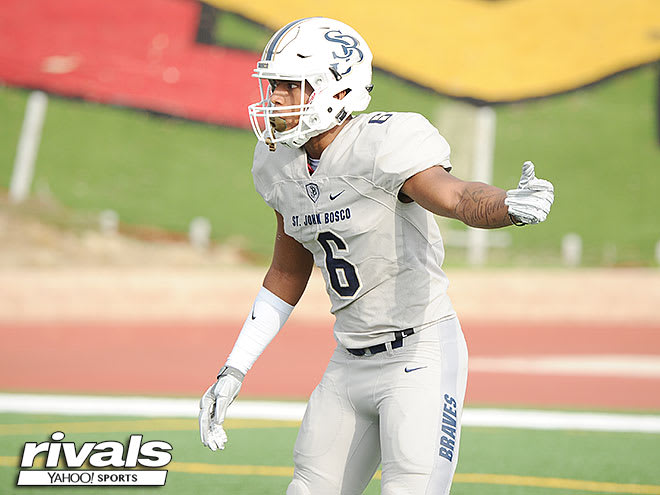 1. Jaiden Woodbey, Florida State
2. Trenell Troutman, Louisville
3. Gurvan Hall, Miami
5. Chamarri Conner, Virginia Tech

Farrell's take: Woodbey's range and athleticism should be a perfect fit for FSU and he could be the next great safety there or even play corner. Troutman isn't big but he plays bigger than his size, has the versatility to play corner and should improve the pass defense. Hall and Frierson complement each other well and are always around the ball. Conner is stout and can hit, which is what the Hokies like from the safety position.
ATHLETE
1. Tre'Shaun Harrison, Florida State
2. Armani Chatman, Virginia Tech
5. Atrilleon Williams, Syracuse

Farrell's take: This is an athlete group overall in which many could impact at different positions. Harrison should impact on offense, Chatman on defense but each could find themselves elsewhere if needed. Riley isn't big but watch for him as a slot receiver and he was recruited as a quarterback. Rousseau is big and could be a hybrid on defense. Williams could be a running back, slot receiver or defensive back.