ACC Signing Day breakdown
Florida State and Clemson have ruled the ACC for the past few years, both finishing in the top five of the Rivals.com Team Rankings. Check out some of the biggest storylines and surprises from the ACC's National Signing Day.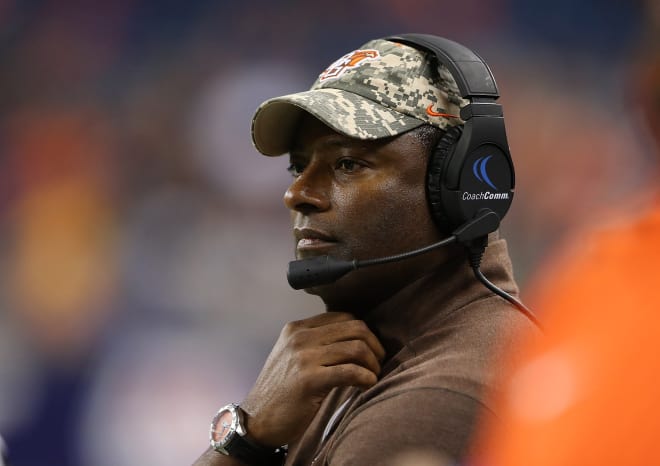 Biggest surprise: Syracuse's strong finish
The Orange finished in 10th place in the ACC team rankings, but Syracuse had a very impressive finish to the 2016 recruiting class after hiring Dino Babers on Dec. 5. Of the 20 National Letters of Intent Syracuse received on Signing Day, only four of those players remained committed from the previous staff. That means Babers and his staff picked up commitments from 16 players in the span of about two months and 12 of those players were three-star prospects. Syracuse fans should be excited about what Babers and his staff can do on the recruiting trail.
Biggest victory: Tigers land Mullens
LSU, Florida State, and Clemson were the finalists for Rivals250 prospect Trayvon Mullen but leading up to Signing Day it seemed like the Bayou Bengals would be the choice. Mullen, a defensive back from Coconut Creek, Fla., announced his commitment to Clemson on National Signing Day, becoming one of its highest-ranked commitments in the 2016 class. Clemson defensive coordinator Brent Venables did an incredible job convincing Mullen that Clemson was a better place than LSU or Florida State.
Biggest loss: Tigers fall just short with Gary
The big prize heading into National Signing Day was Rivals100 No. 1 Rashan Gary. Michigan had been the favorite for the majority of his recruitment, but Clemson got the final official visit and made the most of their opportunity. Gary and his family loved the visit and it seemed like Clemson had taken the lead from Michigan after the visit. Some people close to Gary wanted him to go to Clemson and that might have happened if Signing Day were on Tuesday instead of Wednesday. In the end, Gary committed to Michigan, but Clemson put up a major fight.
Most impressive out-of-state get: Louisville snags Fitzpatrick
Rivals250 wide receiver Desmond Fitzpatrick was nearly signed, sealed, and delivered to Nebraska, but a final official visit to Louisville threw a wrench in the Cornhuskers' plans. That visit was enough to convince Fitzpatrick that Louisville was the place for him and he committed on the Monday before National Signing Day. By all reports, Nebraska had a strong hold on Fitzpatrick, but the way that Louisville was able to wrestle him away was really remarkable.
Biggest disappointment: Cavaliers limp to finish line
The Virginia Cavaliers really struggled down the stretch. With new head coach Bronco Mendenhall at the helm, Virginia suffered a few de-commitments and only added a couple two-star commitments on and in the days before National Signing Day. The Cavaliers finished No. 11 in the ACC Team Rankings with 24 commitments, half of which are two-star prospects. Mendenhall and his staff have their work cut out for them.
Best storyline: Florida State and Clemson battle for top spot in ACC
Florida State and Clemson are the two big dogs in the ACC and they've been contending for the ACC recruiting championship for years. This year is was especially compelling because the two started off very close in the team rankings going into National Signing Day with both having major targets left on the board. Each picked up a commitment in the days just before Signing Day and there were fireworks on both sides on the big day. The Seminoles picked up six commitments on National Signing Day and five of them were highly rated four-star prospects. Clemson picked up a big time commitment from Trayvon Mullen, which caught a lot of people off guard, but the addition of players like Brian Burns, Shavar Manuel, Landon Dickerson and others helped Florida State lock up another ACC recruiting title.
Biggest Signing Day surprise: Burns and Manuel ink with the Seminoles
Rivals250 defensive tackle Shavar Manuel committed to Florida in early January but he was by no means a solid commit leading into Signing Day. He took an official visit to Florida State with weekend before National Signing Day and surprised the public and the Florida Gators by flipping to arch-rival Florida State on Signing Day. Manuel was rumored to have silently committed to Florida State a few weeks before Signing Day.

The Seminoles' also had another nice surprise on Signing Day with the commitment of Rivals100 defensive end Brian Burns. The Plantation (Fla.) American Heritage stand out was rumored to be trending towards Florida, but the instate rival beat the Gators again. Burns was also considering Alabama, but Florida State made sure to keep Burns in his home state.
My pick for 2016 ACC Freshman of the Year... Sam Bruce
Duke Johnson was the last Miami Hurricane to win ACC Freshman of the Year in 2012, but Sam Bruce has a great shot at winning the same award after this coming season. Bruce is absolutely electric with the ball in his hands and can score from anywhere on the field whether it's on a handoff, catching the ball, or in the return game. Bruce flirted with the idea of flipping from Miami to Ohio State, but firmed up his commitment to Miami a few weeks before Signing Day.