ACC coaches and players speak out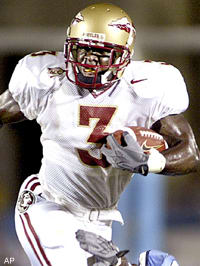 For the next two days Hot Springs, Va., will be the center of the ACC world.
Twenty-four players, 12 head coaches, dozens of assistants and roughly 300 members of the media from around the conference will descend upon the small town this weekend for the ACC football kickoff – the league's annual version of its media days.
Rivals.com will be among that group and will be bringing you exclusive photo galleries, stories, player and coaches notebooks and much more beginning Sunday afternoon.
With the official addition of Boston College this summer it will be a historic season for the new look ACC. The league now includes 12 teams, will split into two divisions and hold its first ever title game in Jacksonville, Fla. The expansion also means this will be the first time ever that every team in the league does not play each other.
There will be several hot topics at the kickoff, from the lack of proven quarterbacks on both sides of the league to the abundance of top defensive players who return, including several who have landed on preseason All-American teams. Many are wondering if Virginia Tech, who was picked to finish seventh in the ACC last season, can defend its league title with new quarterback Marcus Vick and if Florida State and Miami, who will also have new starting quarterbacks, can be national powers again?
Also look for comments from Boston College's Will Blackmon, Mathias Kiwanuka, Clemson's Charlie Whitehurst and Tye Hill, Duke's Andy Roland and Phillip Alexander, Florida State's Leon Washington and Kamerion Wimbley (who replaced the injured Antonio Cromartie), Georgia Tech's P.J. Daniels and Gerris Wilkinson, Maryland's D'Qwell Jackson and Stephen Hoyer, Miami's Eric Winston and Thomas Carroll, North Carolina's Matt Baker and Tommy Richardson, N.C. State's Tramain Hall and Oliver Hoyte, Virginia's Marques Hagans and Brennan Schmidt, Virginia Tech's Jeff King and Darryl Tapp and Wake Forest's Steve Vallos and Jon Abbate.
Look for it all and much more on Rivals.com along with a live update of the preseason media poll which will also be released on Monday.