ACC Breakdown: Report cards for each team's recruiting efforts
Many people view the ACC as a top-heavy conference, but that could quickly change based on how some teams in the conference are recruiting. Here are the grades for each ACC recruiting class as we hit the midway point in the season.
CONFERENCE RECRUITING REPORT CARDS: Big Ten | SEC
CLEMSON TIGERS: A

Current ACC Recruiting Rank: 1
What's left to say about Clemson's 2017 recruiting class that hasn't already been said? The Tigers have solidified the next four or five years at the quarterback position with commitments from five-star Hunter Johnson and Rivals250 prospect Chase Brice. Playmakers such as Rivals100 wide receiver Tee Higgins and Rivals250 running back Cordarrian Richardson will help Dabo Swinney's offense running like a machine. Five-star defensive back AJ Terrell is a freaky athlete that could match up with nearly any offensive skill player. The only things keeping Clemson from getting the "A+" grade is that the offensive line recruiting could be better and this will be a small class.
FLORIDA STATE SEMINOLES: B
Current ACC Recruiting Rank: 3
Don't let the grade throw you off. This is a good class, but it's not what we've come to expect from the Seminoles. Since Jimbo Fisher's first full recruiting class (the 2011 class), 58 percent of FSU's signees were Florida natives. Right now, more than 70 percent of Florida State's commitments come from Florida. It's important to recruit your home state well, but this isn't what we've become accustomed to from Fisher. Florida State has historically gone out of state to get many of its best players. There also isn't a five-star currently committed to Florida State. The last time the Seminoles failed to sign a five-star prospect was the 2007 class.
MIAMI HURRICANES: B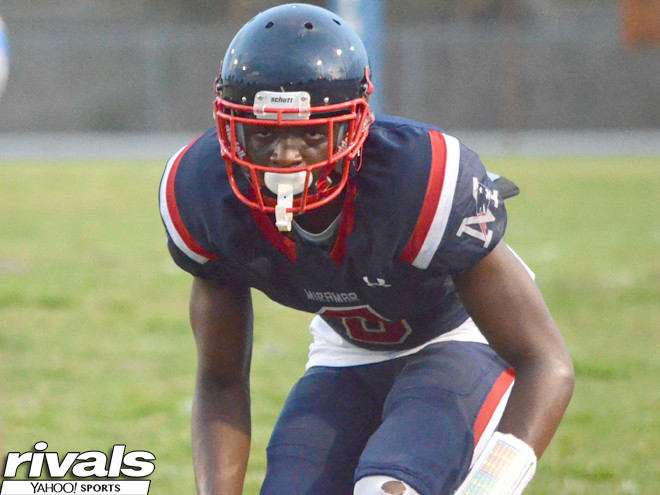 Current ACC Recruiting Rank: 2
Yes, Miami is ranked ahead of Florida State in the team rankings, but take a closer look at the current Hurricane class and you'll understand why they are behind the Seminoles on this list. First, Miami's average star rating per commit is 3.21, which isn't outstanding, and with 19 commitments already, the Hurricanes are closer to finishing their 2017 class than Florida State. As it stands right now, Mark Richt's first recruiting class is largely a developmental group, but there is time for more headliners jump aboard.
DUKE BLUE DEVILS: B

Current ACC Recruiting Rank: 4
This injury-riddled season is not indicative of how much better the Blue Devils have been recruiting over the past couple years. Prior to the 2016 class, in which Duke signed four four-star prospects, there haven't been two four-star players to sign with Duke since 2009. Clearly expectations haven't been high, so having Rivals250 quarterback Jack Sears and four-star defensive end Drew Jordan already committed is a very big deal in Durham.
NORTH CAROLINA TAR HEELS: B
Current ACC Recruiting Rank: 6
The door is still open for the Tar Heels to get to the ACC championship game. But the unexpected loss to Virginia Tech after the big win over Florida State took a lot of the air out of what was turning into a corner-turning recruiting class. The Tar Heels have loaded up on offensive linemen and are recruiting very well on the defensive side of the ball. Expect them to add playmakers at the skill positions on offense as we head toward National Signing Day.
GEORGIA TECH YELLOW JACKETS: B

Current ACC Recruiting Rank: 10
Georgia Tech hasn't exactly been lighting it up on the field over the past two years and that makes the three four-star commitments even more surprising. Coach Paul Johnson hasn't signed at least three four-star players since 2010. Even more surprising, the 3.15 average stars per commitment is the highest since 2010. It's been quite a turnaround for Georgia Tech on the recruiting trail. In the spring, Georgia Tech had only a kicker committed and now it has 13 commitments.
LOUISVILLE CARDINALS: C
Current ACC Recruiting Rank: 5
What's going on with the Louisville recruiting class? Ranked No. 7 in the AP Top 25, Louisville is fifth in the ACC team rankings and currently holds 21 commitments with an average stars per commitment of 2.76. Only two of those 21 commitments are from four-star prospects. That doesn't sound like a team with a Heisman hopeful and only one loss this season.
N.C. STATE WOLFPACK: C
Current ACC Recruiting Rank: 7
A loss to East Carolina early in the season didn't help N.C. State, but after a win over Notre Dame and near upset at Clemson, momentum might be shifting back to Dave Doeren's side. Only two four-star commitments isn't great, but the Wolfpack are pace with the previous few classes. The coaches have clearly prioritized the defensive front seven (four linebackers and three defensive linemen) and offensive playmakers (four wide receivers and two running backs). With games against Louisville, Florida State, Miami and North Carolina coming up, the final half of N.C. State's schedule will have a major impact on how this recruiting class finishes.
VIRGINIA TECH HOKIES: C

Current ACC Recruiting Rank: 8
The Hokies were 4-1 and ranked No. 17 in the AP Top 25 heading into last weekend and laid an egg at Syracuse. Even before the unexpected loss, Virginia Tech was underperforming on the recruiting trail. Tahj Capehart is the only four-star commitment right now and Rivals250 defensive end TyJuan Garbutt decommitted during the offseason. Many believe Garbutt is destined to rejoin this recruiting class and Rivals100 defensive back Devon Hunter is essentially the Hokies' to lose. This class has potential, but right now it's just average.
PITT PANTHERS: C
Current ACC Recruiting Rank: 9
This was supposed to be a big recruiting class for Pittsburgh, but it hasn't panned out like that so far. The Panthers are still in the running for No. 1 cornerback Lamont Wade, but Notre Dame lured away targets like Rivals250 linebacker David Adams, four-star offensive lineman Joshua Lugg and three-star defensive tackle Kurt Hinish. There is time for Pat Narduzzi to gain momentum on the recruiting trail, especially with big games left against Miami, Clemson and Virginia Tech. Save for about four players, this Pitt class is full of developmental players that will contribute in two or three years down the road.
SYRACUSE ORANGE: C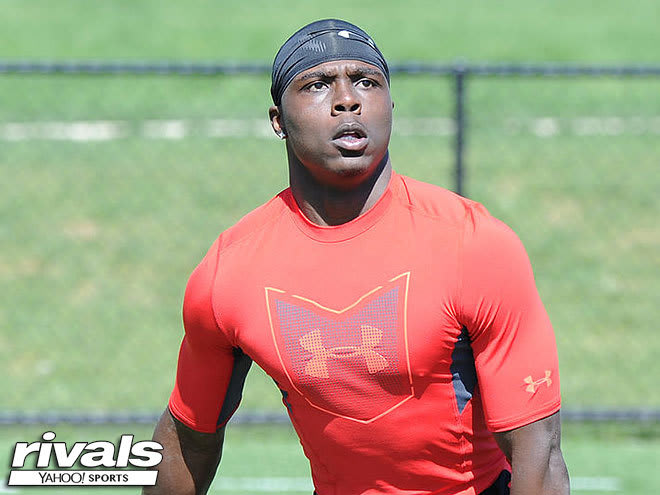 Current ACC Recruiting Rank: 11
Dino Babers and his staff are taking their lumps on the field, but expectations were never that high for their first season. Despite the uninspiring results this season, Syracuse has been doing fairly well on the recruiting trail. They Orange landed some of their top targets like quarterback Tommy Devito, wide receiver Josh Palmer and athlete Allen Stritzinger but they need to close the gap between the top of their class and the bottom of their class.
VIRGINIA CAVALIERS: D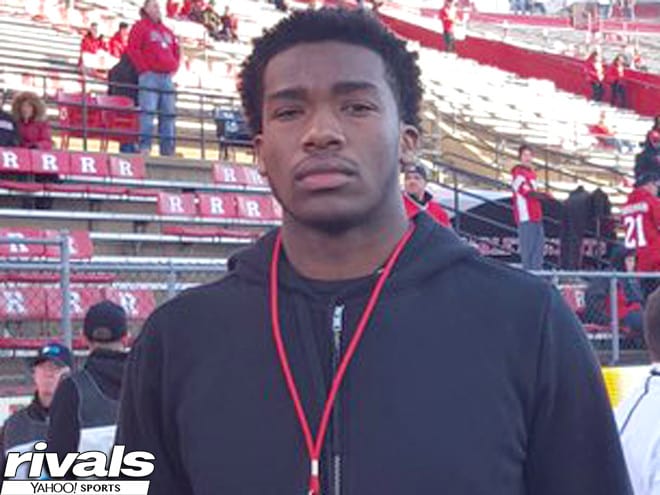 Current ACC Recruiting Rank: 12
Here's the good news for Bronco Mendenhall and his new staff in Charlottesville: Expectations could not be lower. The large majority of the players in this class have high ceilings but will need to work hard to realize their potential. Players such as Germane Crowell, Ryan Nelson, Ryan Thaxton and Tommy Christ will need to step up early in their careers. Virginia is working hard to improve on the offensive line and are going after Rivals250 prospect Mekhi Becton and three-star Tyran Hunt in a big way.
BOSTON COLLEGE EAGLES: D

Current ACC Recruiting Rank: 13
Currently winless in three conference games this season, Boston College needs a boost and an improved recruiting class would be exactly what the doctor ordered. There aren't many highly rated players currently committed to Boston College, but defensive lineman Kwity Paye, athlete Brandon Sebastian and offensive lineman Ben Petrula will have to develop quickly if the team hopes to improve next season.
WAKE FOREST DEMON DEACONS: D
Current ACC Recruiting Rank: 14
The Demon Deacons are having a very good season by their standards and need to capitalize on the recruiting trail. Right now they are last in the ACC team rankings and that simply won't do when quality season in Winston-Salem are few and far between. There is a lot to like about four-star defensive end commit Michael Allen but the coaching staff needs to fill out this class with more talented prospects if they hope to take the next step as a program.