5-star ATH Hardman talks Michigan official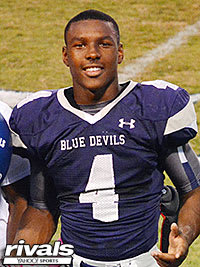 Class of 2016 five-star Bowman (Ga.) Elbert County athlete
Mecole Hardman Jr.
has been on plenty of recruiting visits before, but said his weekend trip to
Michigan
for an official visit was one of a kind.
"Michigan is a whole different environment," Hardman said as he prepared to board a flight back to the Atlanta area on Sunday. "I liked it. Especially being in the Big House and seeing how bit it actually is, there were so many people in there. It wasn't as loud as I thought, but it was good, maybe a little cold but good."
Hardman couldn't pinpoint exactly what made the trip unique compared to the countless unofficial visits he's taken to SEC schools, but said the trip just had a different feel.
"I can't say the difference but it was different," he said. "I had a really good time, just like I thought I would. The facilities and stuff was on point, all of that was good, and everyone was nice up there. It had a good home feeling and they really treated me like I was family."
The Wolverines have one major factor that makes them standout to Hardman, and that's the presence of head coach Jim Harbaugh.
"We had a good conversation," Hardman said. "He's crazy, though. He's fun and that's what I like about him. He's one-of-a-kind. It's kind of like Butch Jones at Tennessee. He just has the swagger and the attitude and the passion about football that I love."
Several schools have told Hardman that he has the potential to be a two-way star in college, but getting to see Wolverines star Jabril Peppers actually do it in person backs up the talk from the coaching staff in Hardman's eyes.
"They have told me I can be like Jabril Peppers and that's something I actually saw live," Hardman said. "He was playing both ways, playing running back, fullback, wide receiver, returning kicks playing quarterback. It's crazy so that's what I like to see because I haven't seen many schools do it."
Hardman said with players like Peppers emerging, he doesn't think it will take long for the Wolverines to be in the national championship discussion.
"They're probably a couple of players away from being really good," Hardman said. "I think they can be special. They said they can see me and Jabril playing together next year."
As far as campus life, Hardman said he enjoyed Michigan's campus and had a good time with his host, quarterback John O'Corn.
"The campus is beautiful," Hardman said. "One of the prettiest campuses I've seen so far. They take education very seriously there and they're one of the tops in the nation so they showed me that and I was impressed."
So where do the Wolverines stand now in Hardman's crowded recruitment that also includes Georgia, Tennessee, Alabama and others?
"They're up there after that," Hardman said. "I felt good up there. I'm really taking an interest in them and what they have to offer, especially if I decide I want to get away from home. They're definitely one of the teams that will be there until the end.
Hardman has three official visits remaining and said it's likely that TCU will be his next trip. Mississippi State, Oregon and Oklahoma State are among the schools vying for his final visit.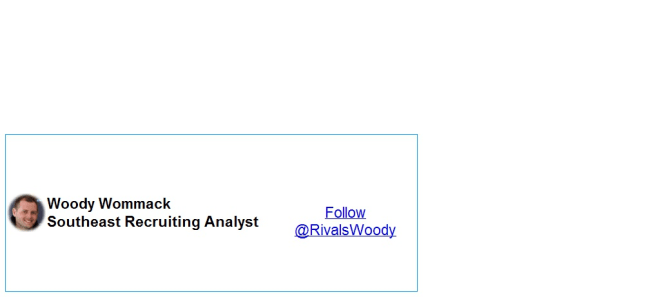 Click
Here
to view this Link.