5-star ATH Demetris Robertson enjoys Ga. Tech, misses Alabama visit again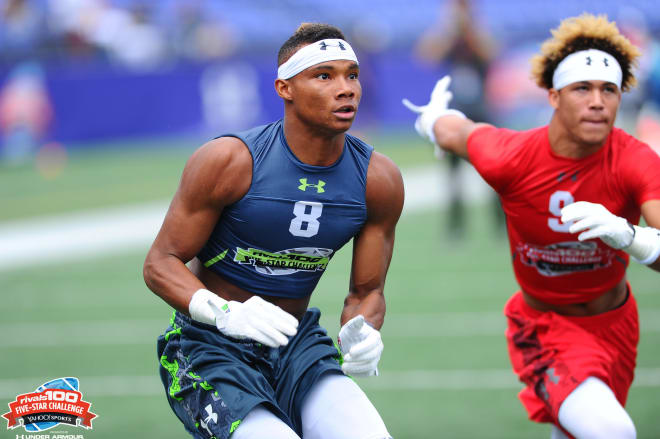 Five-star Savannah (Ga.) Christian athlete Demetris Robertson took an official visit to Georgia Tech over the weekend and while the Yellow Jackets are considered a long shot to land him, from all accounts the trip was a success.
"The Georgia Tech visit went well," Robertson's older brother and guardian Carlos Robertson said. "Academics are a priority along with football and Georgia Tech fits the bill."
The plan was for Robertson and his family to leave Georgia Tech and head to Alabama for an official visit, but for the third time in a month the plans for an official to Tuscaloosa fell through.
"We were considering visiting Alabama after Georgia Tech but logistics and timing of things didn't work in our favor," Carlos Robertson said.
Had the Robertson's elected to visit Alabama on Sunday, they would have only been able to stay on campus for a few hours before making a lengthy trip home to Savannah.
Demetris told Rivals.com on Thursday that he planned to visit Alabama and Georgia prior to making his college decision. That means Robertson's decision won't come on National Signing Day.
The Yellow Jackets join California and Notre Dame as the three schools to host Robertson for official visits. Both the Bulldogs and Crimson Tide figure to jockey for a visit this upcoming weekend, with Robertson's anticipated decision coming sometime during the week of Feb. 7.