2024 wing Paul McNeil Jr. brings length, confidence to the floor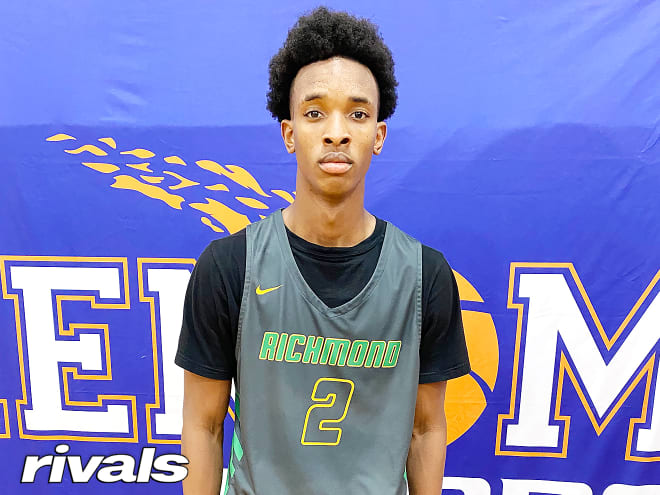 Paul McNeil is a sophomore at Rockingham (N.C.) Richmond County High. The 6-foot-6 wing came in at No. 29 in the recent 2024 Rivals150 rankings release.
"I can do a little bit of everything on the floor, shoot it, pull up," McNeil told Rivals.com. "If anyone is in my way, I am going to get them out of my way. My jump shot has improved over the last year. My ballhandling and defense have gotten tighter as well. I have heard the Devin Booker comparisons."
This summer, McNeil started picking up offers as he played the Garner Road AAU program on the Adidas 15u 3SSB circuit.
"I have offers from Clemson, NC State, Indiana, Tennessee, Western Carolina, Shaw University and Florida State. I have visited NC State, Clemson, Wake Forest and UNC. I am not planning on any others right now."
*****
MORE PLAYER UPDATES: Jase Richardson | DeShawn Harris-Smith | London Johnson
2022 Rankings: Rivals150 | Team | Position
2023 Rankings: Rivals150
2024 Rankings: Top 40
*****
IN HIS OWN WORDS 
NC State: "It is a good program. I like their coaching staff, (assistant) coach (James) Johnson and coach (Kevin) Keatts. They talk about academics."
Clemson: "They want me to come in and play the wing for them. They have a great atmosphere, a good crowd there. They like to teach the game; the coaching staff knows what they are doing."
Indiana: "That was a big offer for me. They came down to my practice, and they said they liked me on the wing, they liked how I defended, scored in the post a little. Then they offered me."
Tennessee: "That was my first offer; I won't forget about them. I like how they move the ball, I like the freedom they give their wings to score the ball. I like what they got going."
Florida State: "I like their play style. Their success speaks for itself, and they got pros. They said I can play on the wing, and I think I could feel comfortable there."
More on his recruitment: "I think Wake Forest is close to offering," McNeil said. "I talk to UNC some, but not really. I am looking for a school, a coach that is going to let me rock out. ... I want to go to a school that has a lot of good players there already, and I can fit in on the wing."
RIVALS' REACTION 
McNeil has a lengthy frame and he looks the part walking out on the floor. As you watch him play, you see the confidence he has immediately. McNeil is a smooth shooter with deep range. As he gets stronger and learns the nuances of being a scorer - footwork, angles, etc. - there is a lot to like.