2021 Intro: John Christofilis is one to watch out West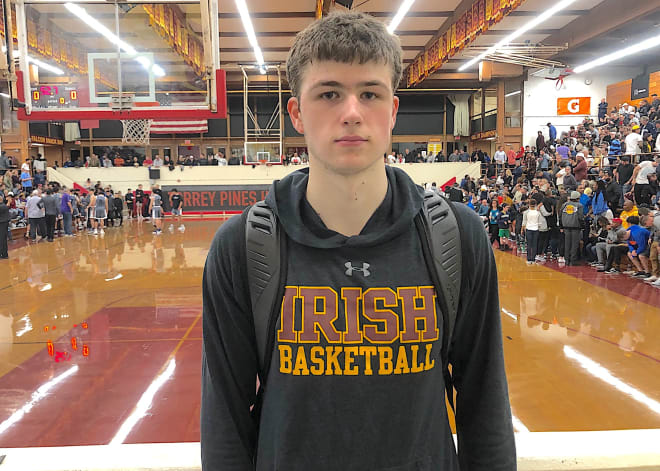 TORREY PINES, Calif. -- Seattle keeps producing high level talent and four-star sophomore shooting guard John Christofilis is next in line.
A 6-foot-4 scorer with deep range on his jumper, athleticism and ability to create off the dribble, Christofilis is the second half of a tremendous 2021 one-two punch at Seattle (Wash.) O'dea where he teams with five-star forward Paolo Banchero.
He feels good about his team, and the status of his game.
"It's gone well, we've had a couple of close ones," said Christofilis of his sophomore season. "We have a good team and I think we can go really far. I feel like I've played well. There's still a lot of improvement to be made in the time to come but I think I've been good."
IN HIS OWN WORDS
Washington and Grand Canyon are the first two programs to step up with offers while others like Arizona, Gonzaga, Oregon State and Stanford have started to jump in. Not surprisingly, he's made the short trip over to Washington and has gotten a strong impression.

"It's family over there," said Christofilis. "Coach Hop (Mike Hopkins) is awesome and his assistants are awesome. It's a great atmosphere."
With his name just starting to get out there, Christofilis isn't looking to hurry the recruiting process in any way.

"I'm just now starting to reach out to coaches and coaches are starting to reach out to me," said Christofilis. "Things have picked up, especially after this last tournament. I'm excited for the recruiting process and I'm looking forward to what's ahead."