2017 R100 DT starting to favor three

One of the top-rated juniors at
Michigan
for the
Ohio State
game was Rivals100 defensive tackle
Fred Hansard
. The Princeton (N.J.) Hun School star has been looking forward to visiting Ann Arbor.
WHAT'S NEXT?
: Hansard is hoping to visit Ohio State and
Clemson
. A commitment could come on his birthday in the spring.
IN HIS WORDS: "It was nice at Michigan," Hansard said. "One of the best visits, definitely. There were about 111,000 fans and so that was crazy. When I came out of the tunnel I even heard some fans calling my name so that was pretty cool too. I'm known up there and that's pretty wild. I also got to talk to Coach Harbaugh. I talked to Coach Partridge a lot too. He was the main guy but I got to talk to some of the other coaches too. They could use a little help on the defensive line. I could see myself playing a little early there. That caught my eye.
"I would agree that Michigan, Ohio State, and Clemson are doing the best with me," he said. "They're keeping contact the most. That's just how my recruiting is going right now. I'm not trying to rush things. I'm not sure when I would commit. My mom thinks I should do it in the spring on my birthday so that would be cool."
RIVALS' REACTION: Visits to Ohio State and Clemson will have a major impact on Hansard's recruitment. If he is going to commit in the spring there is still time for him to visit other schools if they start making a push for him.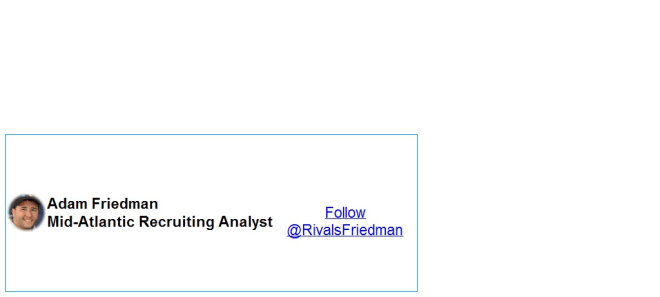 Click
Here
to view this Link.