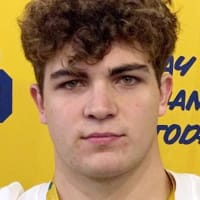 Class of 2024
Hun School
Princeton, NJ
verbal
5/16/2022
Notre Dame
Owen Wafle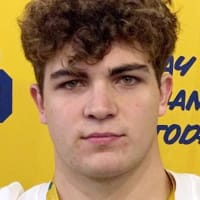 Owen Wafle
Defensive tackle
•
6'3"

|

270 lbs
•

Class of 2024
Princeton, NJ
|
Hun School
Commitment Status
verbal commit
5/16/2022
Notre Dame
Top School Interests
Top School Interests
SCHOOL INTERESTS
Official Visit | Showing 5 of 14
MAR
JUN
SEP
DEC
MAR
JUN
SEP
DEC
SIGNING DAY
SO. '21–'22
JR. '22–'23
SR. '23–'24
verbal commit
5/16/2022
Notre Dame
100%
81%
MAR
JUN
SEP
DEC
MAR
JUN
SEP
DEC
SIGNING DAY
SO. '21–'22
JR. '22–'23
SR. '23–'24
All Analysts and Publishers forecast changes. Click on the graph to filter by week and user type.
Kyle Kelly
05/14/2022 02:25 PM
Following Wafle's late March visit to Notre Dame, I spoke with Owen and his father, who played football at Duke. Both Wafles raved about their time in South Bend and I feel about Notre Dame.
Forecast Totals
Forecast statistics as of 05/16/2022.