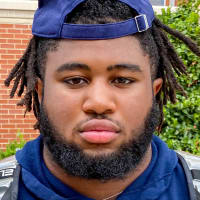 Class of 2024
Pace Academy
Atlanta, GA
Hevin Brown-Shuler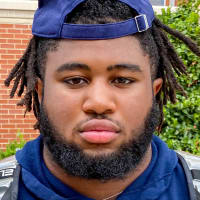 Hevin Brown-Shuler
Defensive Tackle
•
6'5"

|

290 lbs
•

Class of 2024
Atlanta, GA
|
Pace Academy
Commitment Forecasts
100%
59%
Top School Interests
SCHOOL INTERESTS
Official Visit | Showing 5 of 24
MAR
JUN
SEP
DEC
MAR
JUN
SEP
DEC
SIGNING DAY
SO. '21–'22
JR. '22–'23
SR. '23–'24
MAR
JUN
SEP
DEC
MAR
JUN
SEP
DEC
SIGNING DAY
SO. '21–'22
JR. '22–'23
SR. '23–'24
All Analysts and Publishers forecast changes. Click on the graph to filter by week and user type.
Lee Wardlaw
08/10/2022 02:25 PM
A former resident of Columbia Pace Academy teammate of South Carolina 2023 OL Trovon Baugh Brown-Schuler has built a strong relationship with Beamer and Jimmy Lindsey players 24 Class.
Forecast Totals
Forecast statistics as of 08/13/2022.
School
analysts
publishers
fans
Forecast %