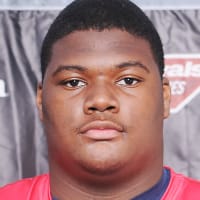 Class of 2023
Bergen Catholic
Oradell, NJ
Sydir Mitchell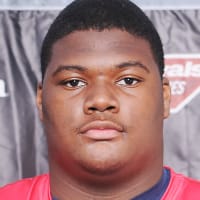 Sydir Mitchell
Defensive tackle
•
6'6"

|

340 lbs
•

Class of 2023
Oradell, NJ
|
Bergen Catholic
Commitment Forecasts
92%
31%
Top School Interests
Top School Interests
SCHOOL INTERESTS
Official Visit | Showing 5 of 24
MAR
JUN
SEP
DEC
MAR
JUN
SEP
DEC
SIGNING DAY
SO. '20–'21
JR. '21–'22
SR. '22–'23
MAR
JUN
SEP
DEC
MAR
JUN
SEP
DEC
SIGNING DAY
SO. '20–'21
JR. '21–'22
SR. '22–'23
All Analysts and Publishers forecast changes. Click on the graph to filter by week and user type.
Travis Galey
07/01/2022 04:38 PM
Radi Nabulsi
07/01/2022 12:09 PM
Geoffrey Ketchum
07/01/2022 10:36 AM
Could be some serious 4th of July weekend fireworks going off in Jersey.
Forecast Totals
Forecast statistics as of 07/02/2022.
School
analysts
publishers
fans
Forecast %