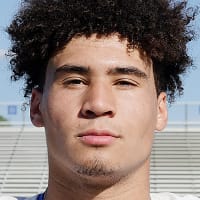 Class of 2023
Westlake
Austin, TX
Jaden Greathouse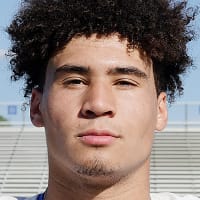 Jaden Greathouse
Wide Receiver
•
6'1"

|

210 lbs
•

Class of 2023
Commitment Forecasts
100%
49%
Top School Interests
Top School Interests
SCHOOL INTERESTS
Official Visit | Showing 5 of 17
MAR
JUN
SEP
DEC
MAR
JUN
SEP
DEC
SIGNING DAY
SO. '20–'21
JR. '21–'22
SR. '22–'23
MAR
JUN
SEP
DEC
MAR
JUN
SEP
DEC
SIGNING DAY
SO. '20–'21
JR. '21–'22
SR. '22–'23
All Analysts and Publishers forecast changes. Click on the graph to filter by week and user type.
Kyle Kelly
06/19/2022 12:24 PM
While Texas is always a threat I like Notre Dames chances to land Greathouse after his ND official visit. Hes friends with 2023 class commit Braylon James. The sooner he commits the better for ND.
Forecast Totals
Forecast statistics as of 07/02/2022.
School
analysts
publishers
fans
Forecast %