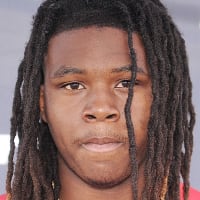 Class of 2021
South Charleston
South Charleston, WV
signed
11/7/2020
Cincinnati
Zeiqui Lawton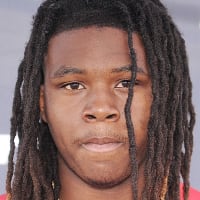 Zeiqui Lawton
Strongside defensive end
•
6'2"

|

240 lbs
•

Class of 2021
South Charleston, WV
|
South Charleston
Commitment Status
signed committed
11/7/2020
Cincinnati
Top School Interests
Top School Interests
SCHOOL INTERESTS
Official Visit | Showing 5 of 18
signed committed
11/7/2020
Cincinnati
100%
73%
MAR
JUN
SEP
DEC
MAR
JUN
SEP
DEC
SIGNING DAY
SO. '18–'19
JR. '19–'20
SR. '20–'21
All Analysts and Publishers forecast changes. Click on the graph to filter by week and user type.
Vernon Bailey
11/06/2020 07:58 PM
He feels comfortable there and allows him to play for a good defense that will also keep him close to home.
Forecast Totals
Forecast statistics as of 11/07/2020.
School
analysts
publishers
fans
Forecast %