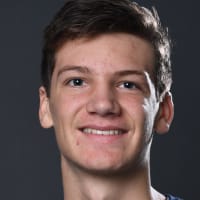 Class of 2021
Prolific Prep
Napa, CA
Nathan Bittle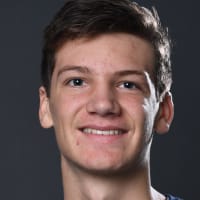 Nathan Bittle
Center
•
6'11"

|

200 lbs
•

Class of 2021
Commitment Status
verbal commit
9/15/2020
Oregon
Top School Interests
SCHOOL INTERESTS
Official Visit | Showing 5 of 11
MAR
JUN
SEP
DEC
MAR
JUN
SEP
DEC
SIGNING DAY
SO. '18–'19
JR. '19–'20
SR. '20–'21
verbal commit
9/15/2020
Oregon
100%
88%
MAR
JUN
SEP
DEC
MAR
JUN
SEP
DEC
SIGNING DAY
SO. '18–'19
JR. '19–'20
SR. '20–'21
All Analysts and Publishers forecast changes. Click on the graph to filter by week and user type.
Eric Bossi
09/14/2020 11:07 AM
Corey Evans
08/21/2020 07:44 PM
Ben Parker
08/04/2020 12:14 AM
Nathan Bittle has strong ties to the state of Oregon. I expect him to stay home and become a Duck. -Ben Parker (Cal Rivals)
Forecast Totals
Forecast statistics as of 09/15/2020.
School
analysts
publishers
fans
Forecast %