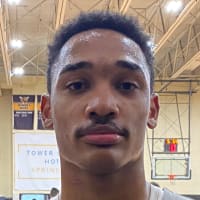 Class of 2020
Sunrise Christian Academy
Bel Aire, KS
Tyrin Lawrence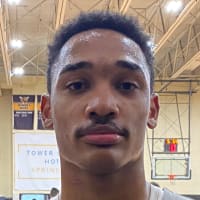 Tyrin Lawrence
Point guard
•
6'4"

|

170 lbs
•

Class of 2020
Bel Aire, KS
|
Sunrise Christian Academy
Commitment Status
signed committed
4/9/2020
Vanderbilt
Top School Interests
Top School Interests
SCHOOL INTERESTS
Official Visit | Showing 5 of 13
MAR
JUN
SEP
DEC
MAR
JUN
SEP
DEC
SIGNING DAY
SO. '17–'18
JR. '18–'19
SR. '19–'20
signed committed
4/9/2020
Vanderbilt
100%
40%
MAR
JUN
SEP
DEC
MAR
JUN
SEP
DEC
SIGNING DAY
SO. '17–'18
JR. '18–'19
SR. '19–'20
All Analysts and Publishers forecast changes. Click on the graph to filter by week and user type.
Ben Parker
04/07/2020 09:31 PM
I personally feel if Tyrin Lawrence was coming to Cal, he would have committed before now. Cal has been focusing on other guards and is locking in on JC guard Malik Zachery. -Ben Parker (Cal Rivals)
Eric Bossi
04/07/2020 02:27 PM
Forecast Totals
Forecast statistics as of 04/09/2020.
School
analysts
publishers
fans
Forecast %