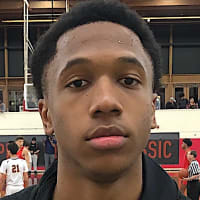 Class of 2020
Sheldon
Sacramento, CA
signed
7/29/2019
Arizona State
Marcus Bagley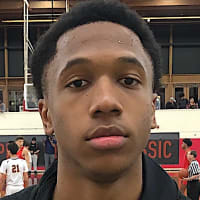 Marcus Bagley
Small Forward
•
6'7"

|

200 lbs
•

Class of 2020
Commitment Status
signed committed
7/29/2019
Arizona State
Top School Interests
SCHOOL INTERESTS
Official Visit | Showing 5 of 5
MAR
JUN
SEP
DEC
MAR
JUN
SEP
DEC
SIGNING DAY
SO. '17–'18
JR. '18–'19
SR. '19–'20
signed committed
7/29/2019
Arizona State
100%
77%
MAR
JUN
SEP
DEC
MAR
JUN
SEP
DEC
SIGNING DAY
SO. '17–'18
JR. '18–'19
SR. '19–'20
All Analysts and Publishers forecast changes. Click on the graph to filter by week and user type.
Ben Parker
07/27/2019 11:59 PM
ASU is the only school on Marcus' list that he has taken an official visit to. Everything I've gathered indicated he'll choose the Sun Devils. -Ben Parker (Cal Rivals)
Eric Bossi
07/27/2019 03:17 PM
Corey Evans
07/27/2019 10:03 AM
Forecast Totals
Forecast statistics as of 07/29/2019.