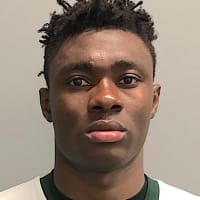 Class of 2020
Wasatch Academy
Wasatch, UT
signed
9/10/2019
Michigan State
Mady Sissoko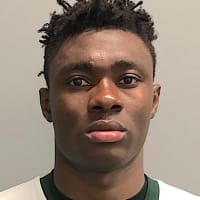 Mady Sissoko
Center
•
6'9"

|

225 lbs
•

Class of 2020
Wasatch, UT
|
Wasatch Academy
Commitment Status
signed committed
9/10/2019
Michigan State
100%
73%
SCHOOL INTERESTS
Official Visit | Showing 5 of 9
MAR
JUN
SEP
DEC
MAR
JUN
SEP
DEC
SIGNING DAY
SO. '17–'18
JR. '18–'19
SR. '19–'20
signed committed
9/10/2019
Michigan State
100%
73%
MAR
JUN
SEP
DEC
MAR
JUN
SEP
DEC
SIGNING DAY
SO. '17–'18
JR. '18–'19
SR. '19–'20
All Analysts and Publishers forecast changes. Click on the graph to filter by week and user type.
David Sisk
09/07/2019 10:28 AM
The Spartans have been the favorite. He's visiting East Lansing this weekend and announcing next Tuesday. Too much of a coincidence.
Eric Bossi
09/04/2019 11:55 AM
Forecast Totals
Forecast statistics as of 09/10/2019.
School
analysts
publishers
fans
Forecast %