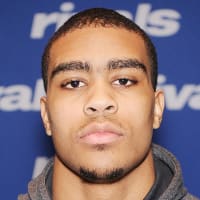 Class of 2019
Trinity Catholic
St. Louis, MO
Shammond Cooper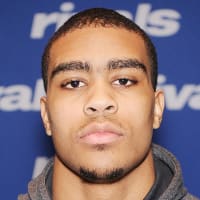 Shammond Cooper
Inside Linebacker
•
6'2"

|

205 lbs
•

Class of 2019
St. Louis, MO
|
Trinity Catholic
Commitment Status
signed committed
1/4/2019
Illinois
Top School Interests
SCHOOL INTERESTS
Official Visit | Showing 5 of 31
signed committed
1/4/2019
Illinois
100%
29%
All Analysts and Publishers forecast changes. Click on the graph to filter by week and user type.
Chad Simmons
01/03/2019 02:19 PM
Doug Bucshon
12/07/2018 12:21 PM
Cooper has long favored the Illini, and his only scheduled official visit is to Illinois. He's tight with the Illinois coaching staff and teammates with Illinois commit Isaiah Williams.
Forecast Totals
Forecast statistics as of 01/04/2019.
School
analysts
publishers
fans
Forecast %