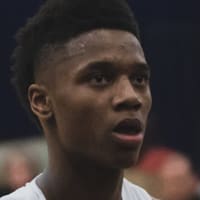 Class of 2019
Curie
Chicago, IL
signed
9/30/2018
Kansas State
Dajuan Gordon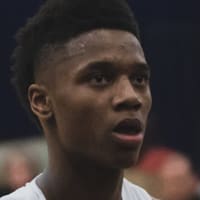 Dajuan Gordon
Shooting Guard
•
6'3"

|

180 lbs
•

Class of 2019
Commitment Status
signed committed
9/30/2018
Kansas State
Top School Interests
SCHOOL INTERESTS
Official Visit | Showing 5 of 19
MAR
JUN
SEP
DEC
MAR
JUN
SEP
DEC
SIGNING DAY
SO. '16–'17
JR. '17–'18
SR. '18–'19
signed committed
9/30/2018
Kansas State
100%
100%
All Analysts and Publishers forecast changes. Click on the graph to filter by week and user type.
Corey Evans
09/30/2018 01:18 PM
Derek Young
09/29/2018 04:27 PM
Been trending towards K-State and he had a strong official visit to Manhattan.
Eric Bossi
09/29/2018 04:22 PM
Forecast Totals
Forecast statistics as of 09/30/2018.